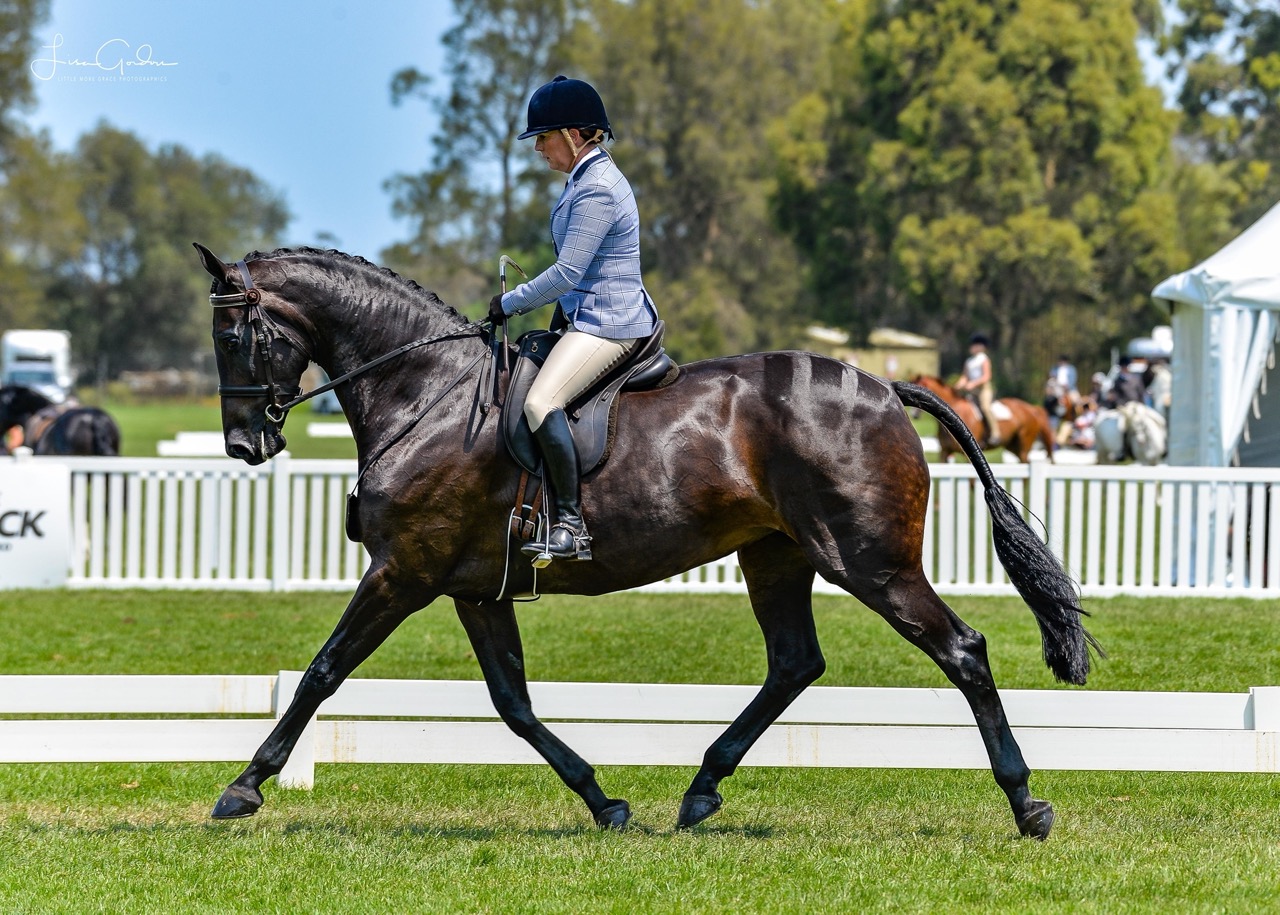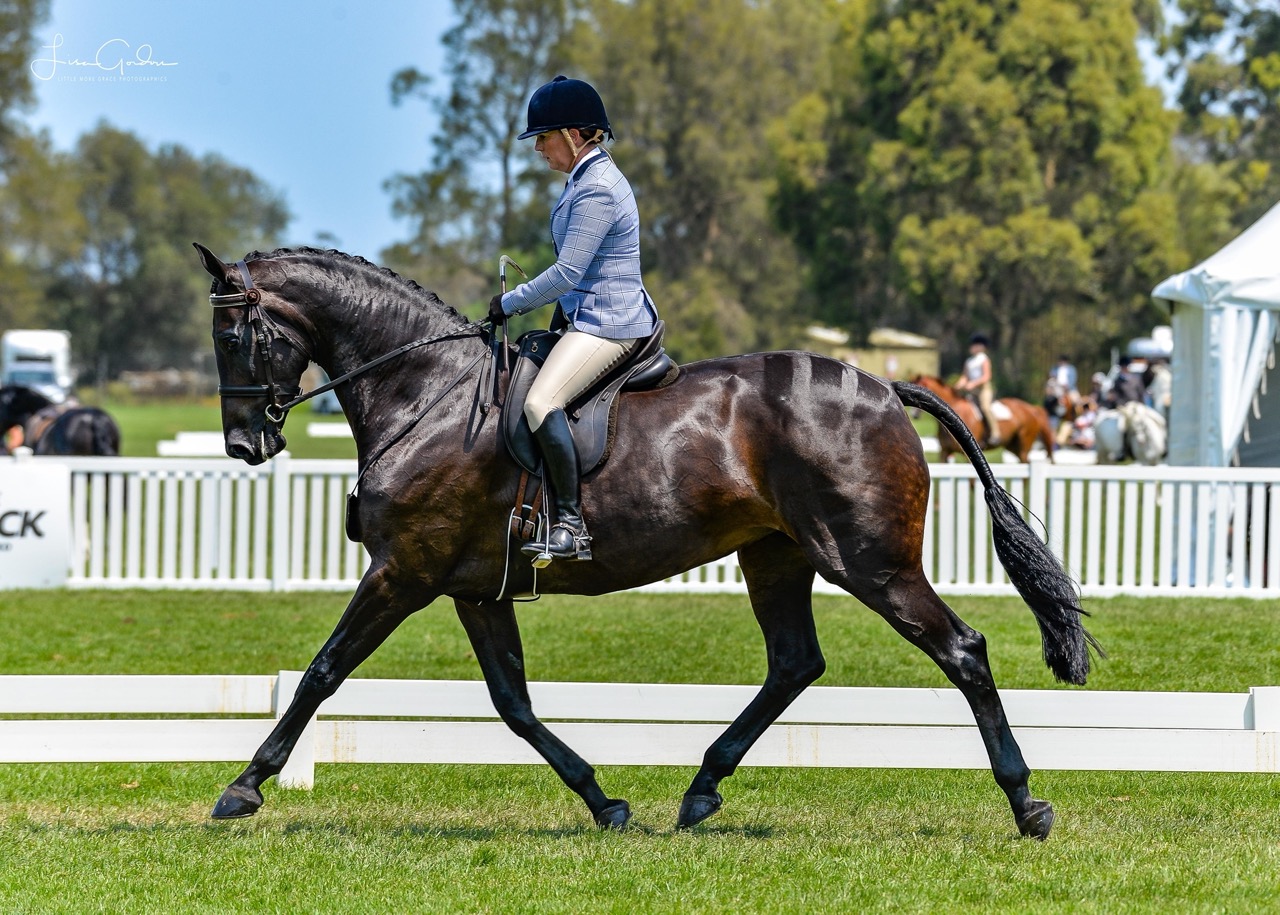 Estrada 001 (Lisa Gordon) 001 Large
Estrada 001 (Lisa Gordon) 001 Large
St. Pr. Estrada (IMP) – Blue Hors Zack x De Niro
Date of birth: March, 2009
Sire: Blue hors Zack
Dam Sire: De Niro
Estrada is a tall large framed mare, with a beautiful head and front and exceptional movement. Imported in 2012 as a 4 year old after successfully completing her mare test, Estrada is one of only a handful of Zack daughters in Australia.
Estrada has already proven herself as an excellent broodmare. Her first foal was the highest scoring colt Australia wide on the 2017 'ACE Group' Assessment Tour and is currently a stallion in WA. Her second foal by Doctor Royal achieved a premium award in the 2019 'ACE Group' Assessment Tour and her 2019 ET filly by Franklin was awarded Champion Open Led Horse- Vic on the AWHA Ltd 2020 National Championship and Classification Tour. In 2021 she had 2 fillies, one by Stedinger and an ET by Furstenball. Her Stedinger filly, Springside Safira, was a top 10 Hannoverian foal on the 2022 tour and was the Australian Champion on the AWHA tour.
Blue Hors Zack (KWPN) - Zack launched his career as the 3-year-old champion stallion at the Dutch stallion licensing, where he was purchased by Blue Hors. Shortly afterwards he was approved in Denmark and has been used extensively throughout Europe. Blue Hors Zack has had an incredibly successful career under saddle. He has represented Denmark on both WEG and Olympic teams. Zack finished the FEI 2019 competition year ranked at number 6 in dressage, making him the world's highest-ranking stallion in dressage. He has since gone on to sire many Licensed stallions including 3 time World Young Horse Champion Sezuan. Other offspring such as Glocks Zonik have competed successfully on national teams at international championships.
Estella (Oldenburg) - Estella comes from a strong mare line and is the dam of the Vechta elite auction horse and Grand Prix competitor, Sir Deauville. She is also the grand dam of Borculo and Prinsjesdag Auction participants.
Blue Hors Zack

Rousseau

Orona

Ferro

Zsuzsa

Jazz

Karona

Haupstutbuch Estella

De Niro

Haupstutbuch Escordia

Donnerhall

Haupstutbuch Alicante

Cordial Medoc

Haupstutbuch Estelle