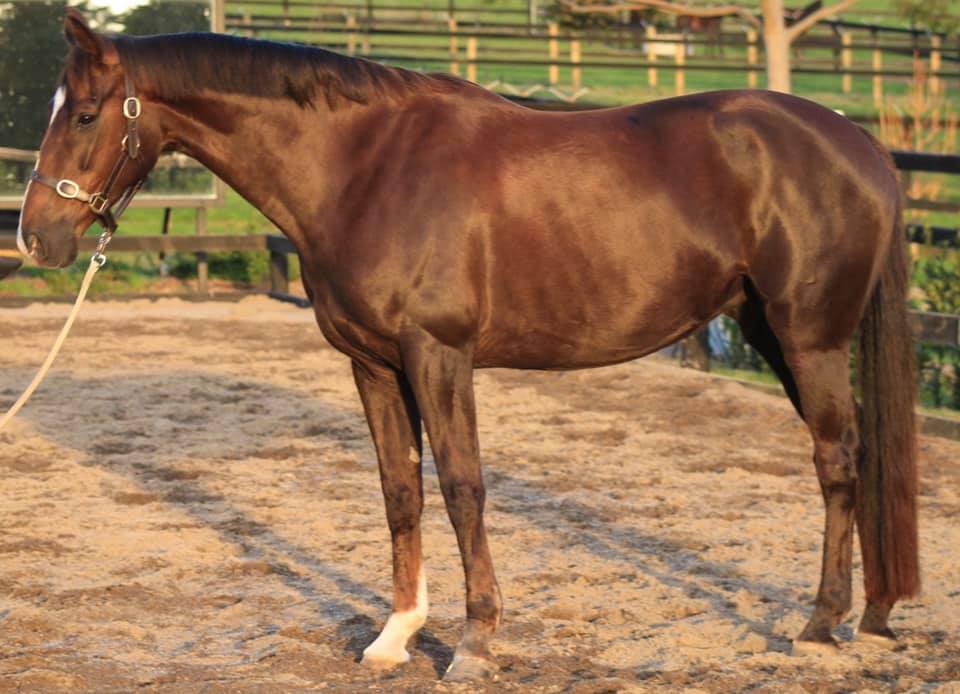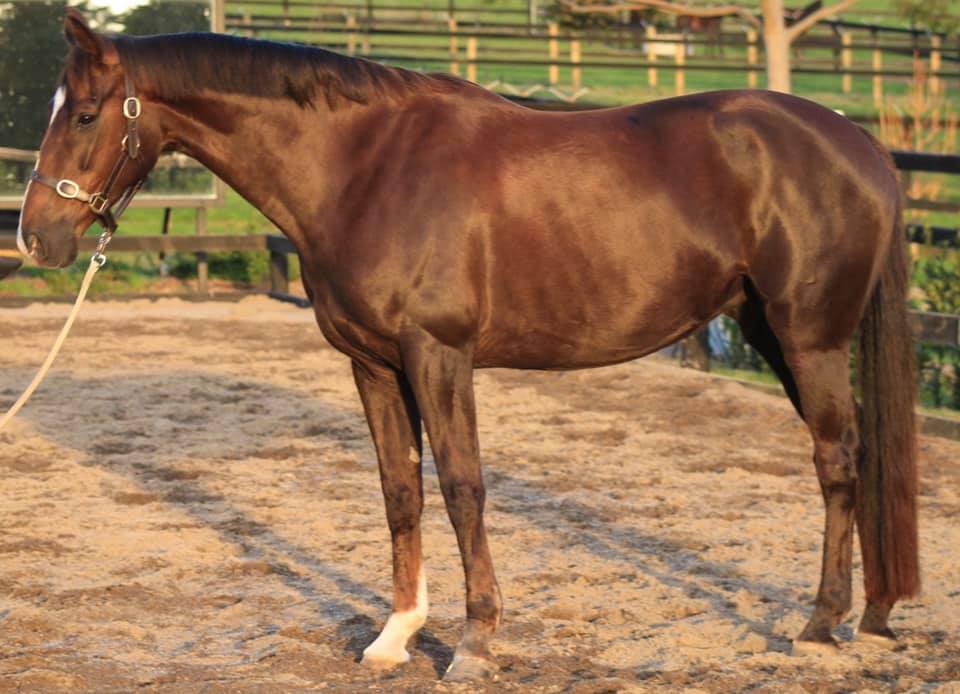 Hollingrove Quartza 001 (Daniel Ash)
Hollingrove Quartza 001 (Daniel Ash)
Hollingrove Quartza – Quaterback (IFS) x Don Ramiro (IMP)
Date of birth: November, 2012
Sire: Quaterback
Damsire: Don Ramiro
Hollingrove Quartza is already a proven producer in her first breeding season with her filly foal, Springside Fiasco, being the highest scoring Ace Group foal in Victoria and second Australia wide 2018.
A super athletic and modern type, Quiz had an excellent attitude under saddle and loves to work. She is a tall, elegant mare with expressive, elastic movement and 3 well balanced paces.
Quaterback (Brandenburger) - She is sired by Quaterback, the reserve champion of the 2005 joint licensing held by the Verbands of Berlin-Brandenburg and Sachsen-Anhalt and the 2006 three year old stallion champion at the Bundeschampionate with high scores for trot and canter, and 10s for rideability from both test riders.
Hollingrove Fallon (AWHA) - Hollingrove Fallon is from one of Australia's best mare families with Stirling Faleten as her dam. Faleten has countless descendants competing at FEI level with many making Grand Prix. She was also the dam of licensed stallions.
Quaterback (IFS)

Don Ramiro (Imp)

Stirling Faleten

Quando Quando

Rauberbraut

Poesle

Brandenburger

Hollingrove Fallon

Quaterman

St. Pr. St. Passionata

Don Primero

Princess Chen

Falkland (Imp)

Moneten