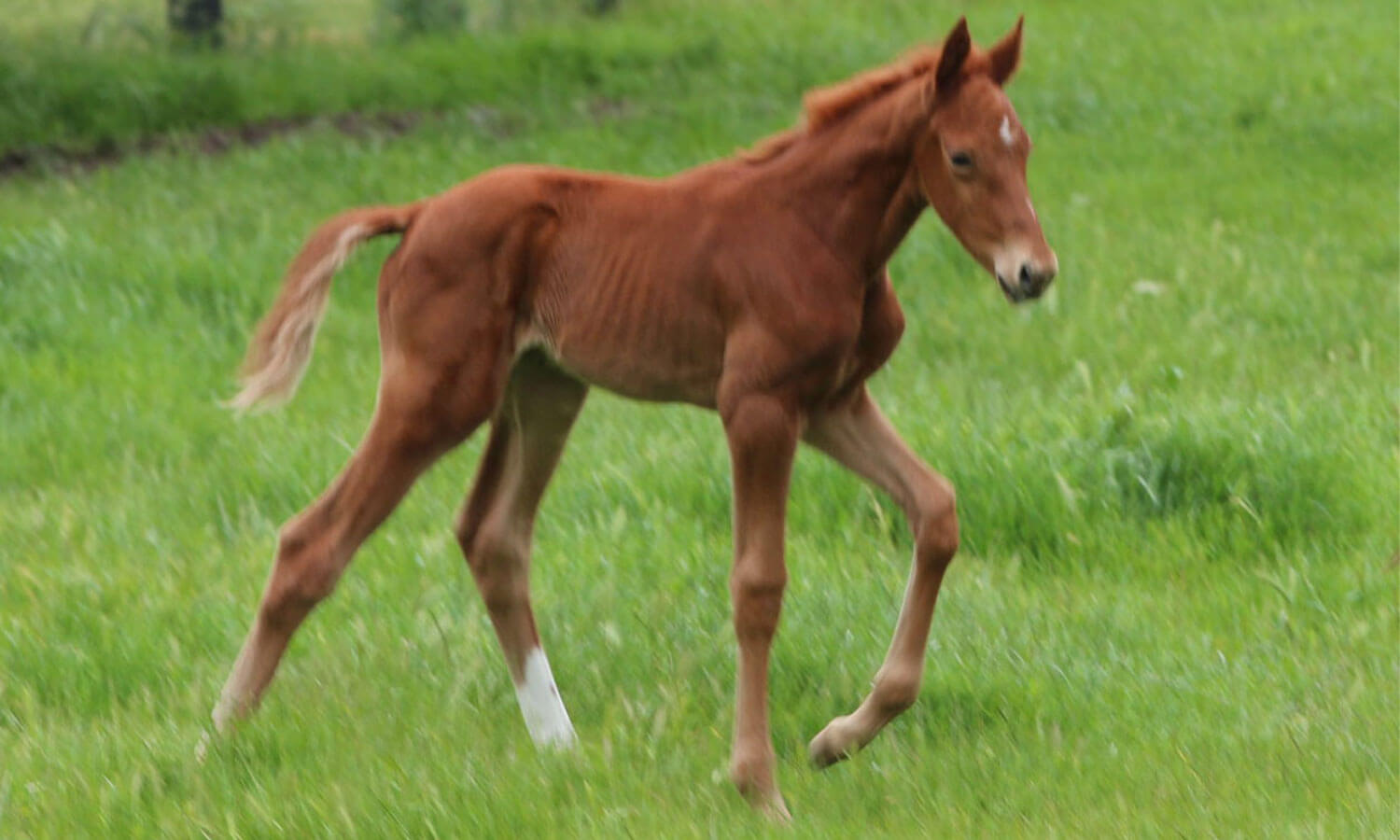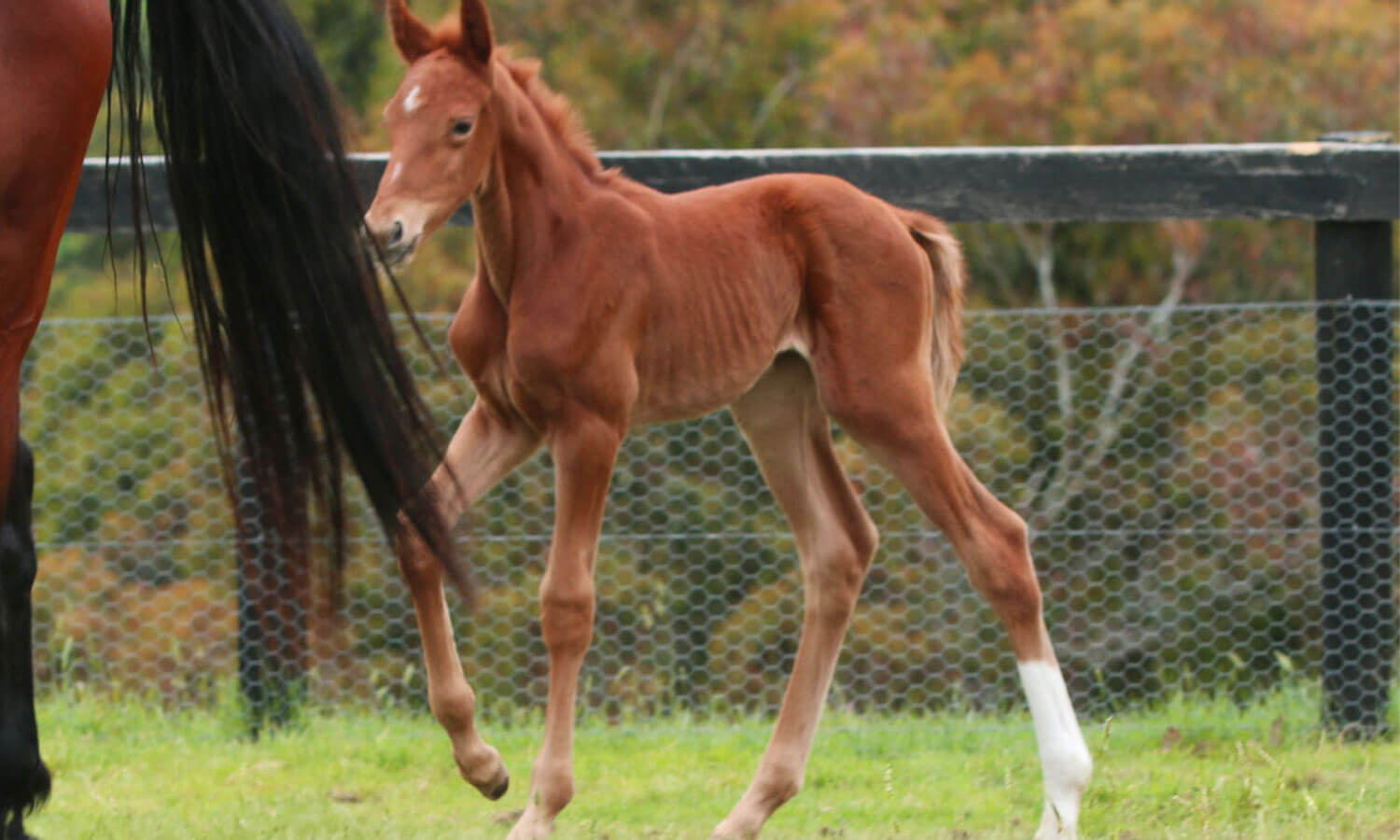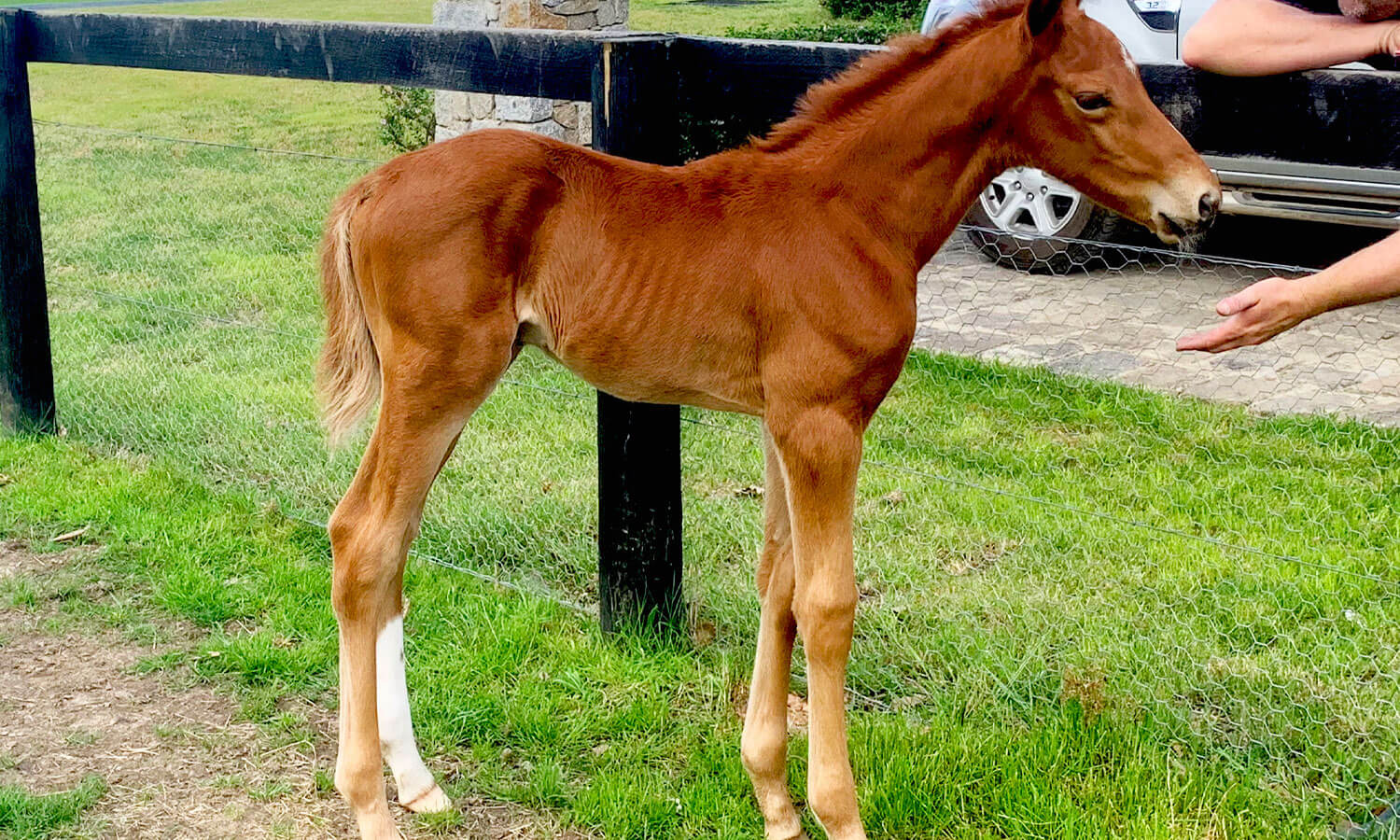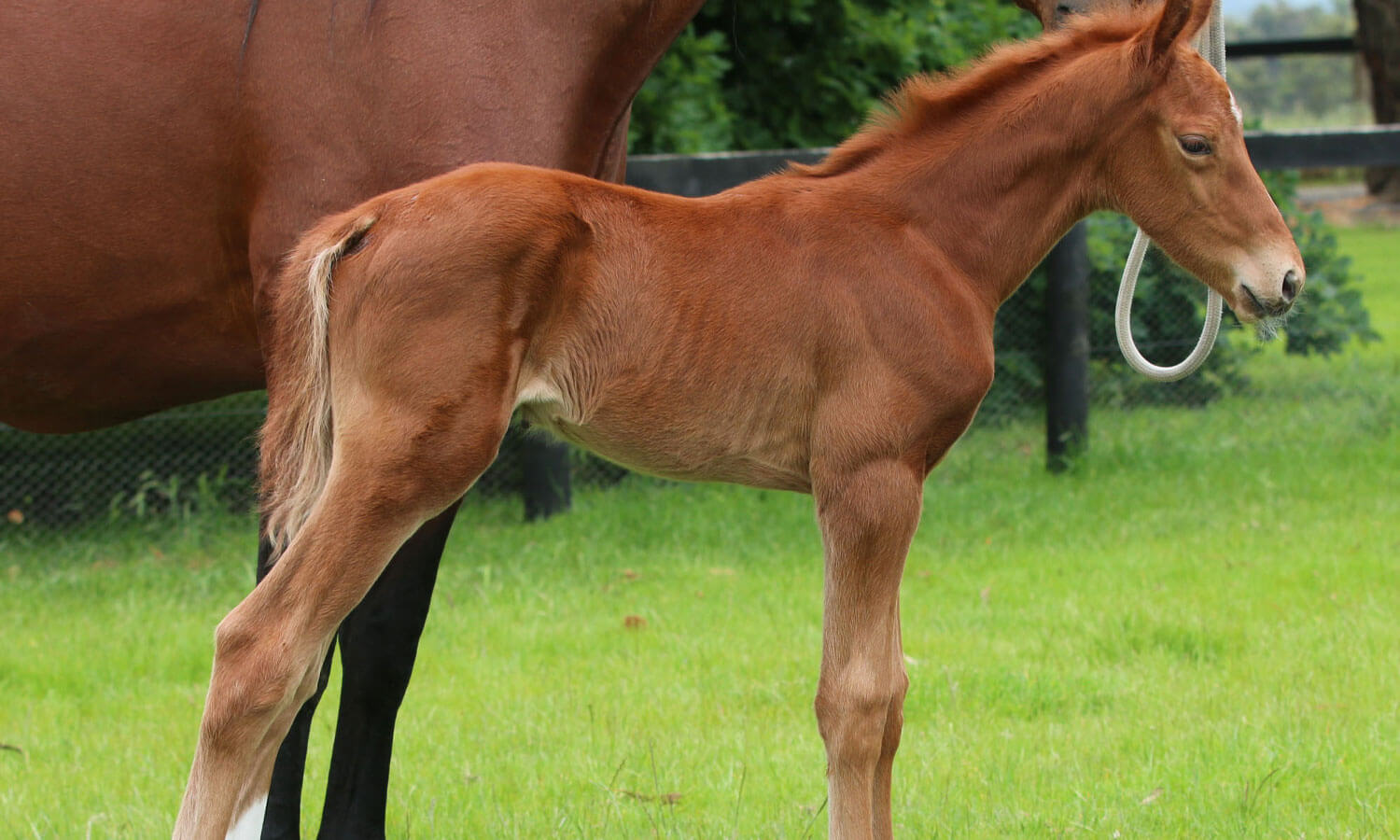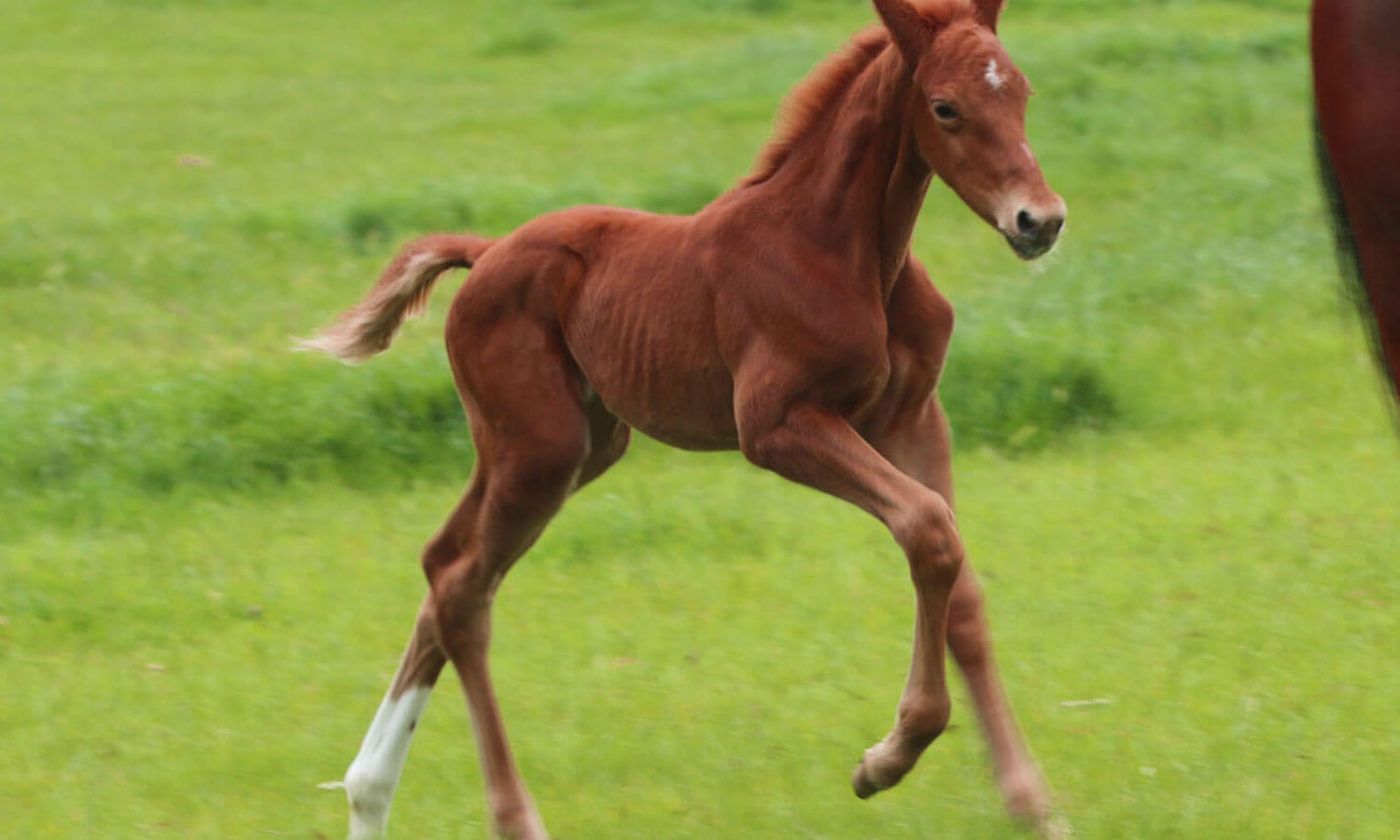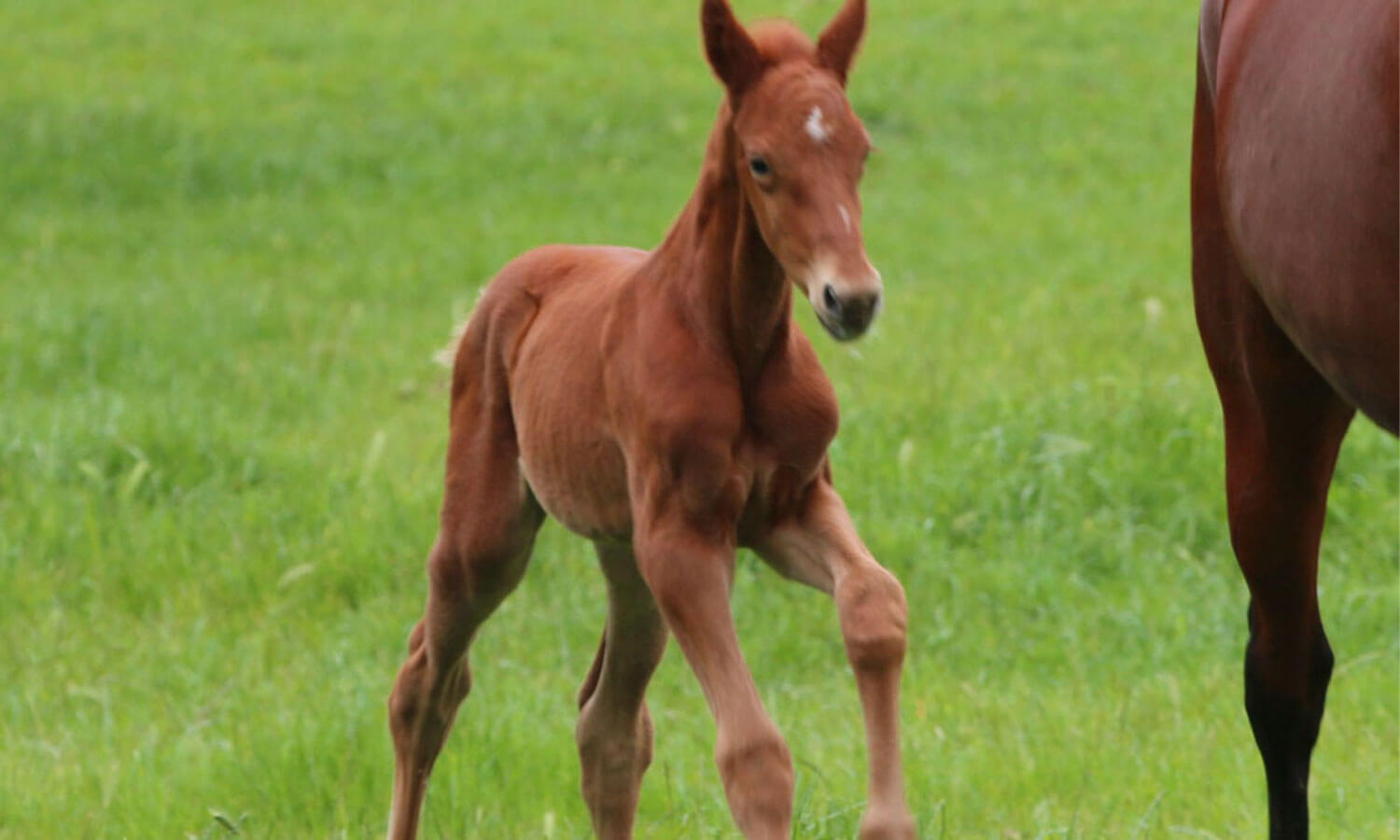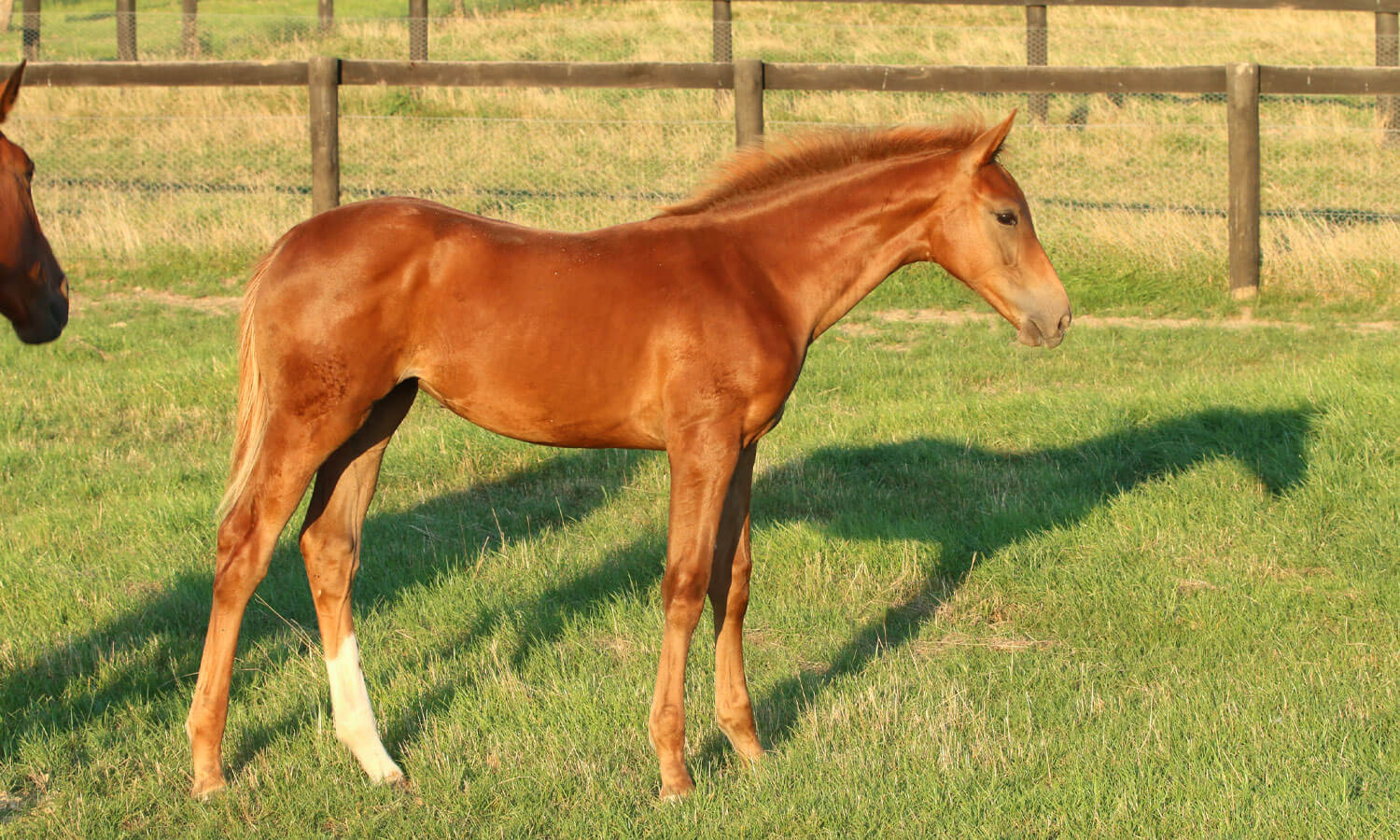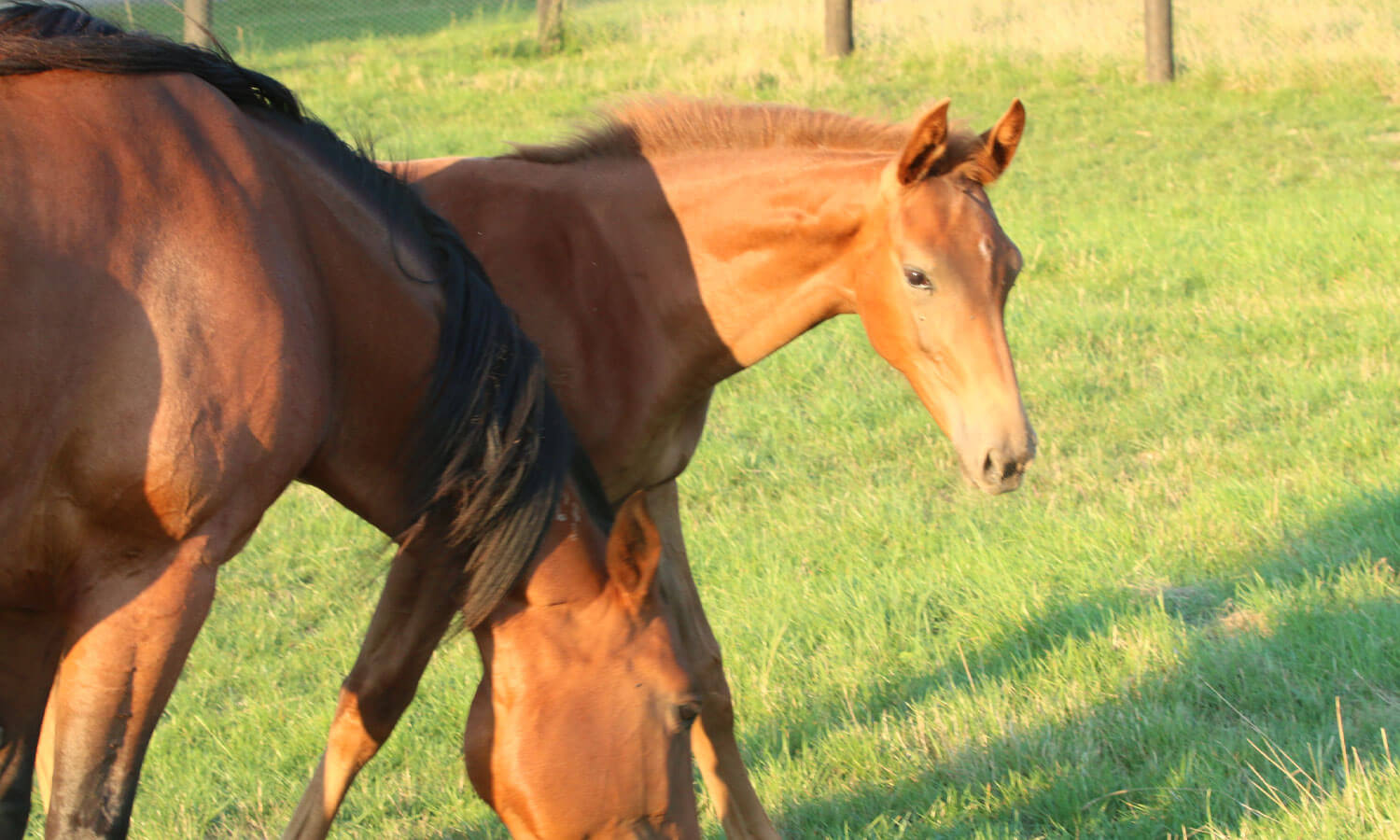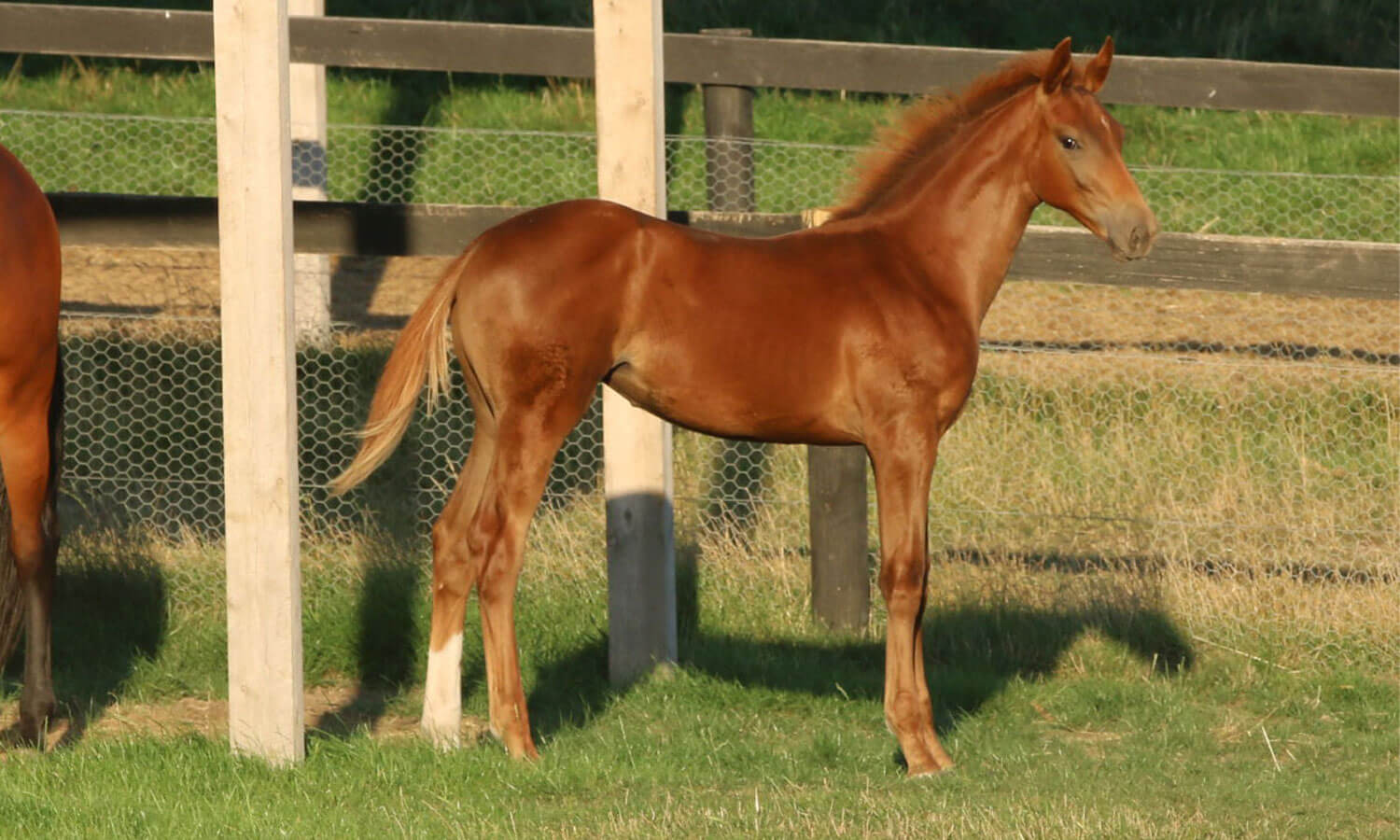 springside-warmbloods-yarra-valley-foals2018-Springside-durack-9
springside-warmbloods-yarra-valley-foals2018-Springside-durack-8
springside-warmbloods-yarra-valley-foals2018-Springside-durack-7
springside-warmbloods-yarra-valley-foals2018-Springside-durack-6
springside-warmbloods-yarra-valley-foals2018-Springside-durack-5
springside-warmbloods-yarra-valley-foals2018-Springside-durack-4
springside-warmbloods-yarra-valley-foals2018-Springside-durack-3
springside-warmbloods-yarra-valley-foals2018-Springside-durack-2
springside-warmbloods-yarra-valley-foals2018-Springside-durack-1
Chestnut filly, to mature approx 17.2hh
DOB: November, 2019
Sire: Don Martillo (IFS)
Damsire: Versace (IFS)
Springside Durack is a tall and leggy filly with a beautiful head, neck and expression. She has an exceptional temperament, true of all of Verily's foals, and 3 excellent natural paces.
She scored 82% in her AWHA foal assessment.
Don Martillo (Hanoverian, Oldenburger)(IFS) - Don Martillo was Bundeschampion of the 4 year old Stallions in 2016! "Under rider Ann-Christin Wienkamp, Don Martillo from the breeding of Axel Windeler scored a 8.5 for the trot, a 9.5 for the gallop, a 8.5 for the fulfillment of the scale of training and for type and interior a 8.0. His walk was even rated 10.0. "There is no better," the jury said. Also the two guest riders, Stephanie Fiedler and Richard "Pico" Hannöver, were inspired by the Don Juan de Hus son and judged his rideability with 19 points." In his 14 Day Stallion Testing in Schliekau, he again received top marks! BEST dressage stallion with a score 9.19! Once again he received high scores from the guest riders and 1 perfect 10 for the walk!
Bloomfield Verily (ACE) - Bloomfield Verily is a beautiful, large, scopey mare with an exceptional temperament. Home broken and amateur trained and ridden, Vera is a proven competition horse, with scores into the high seventies at young horse level. Vera was purchased for her size, type, temperament and three very lovely paces. A tall, large framed horse with an always active and very powerful hind leg, she is the perfect combination of temperament, power and size.
Don Martillo

Don Juan De Hus

Black Pearl

Jazz

Vodorette

Benetton Dream

Wendy Forever

Bloomfield Verily

Versace (Imp)

Jaybee Alabama

Vivaldi

Roxanne Ster

Aachimedes

Jaybee Lu Lu XX