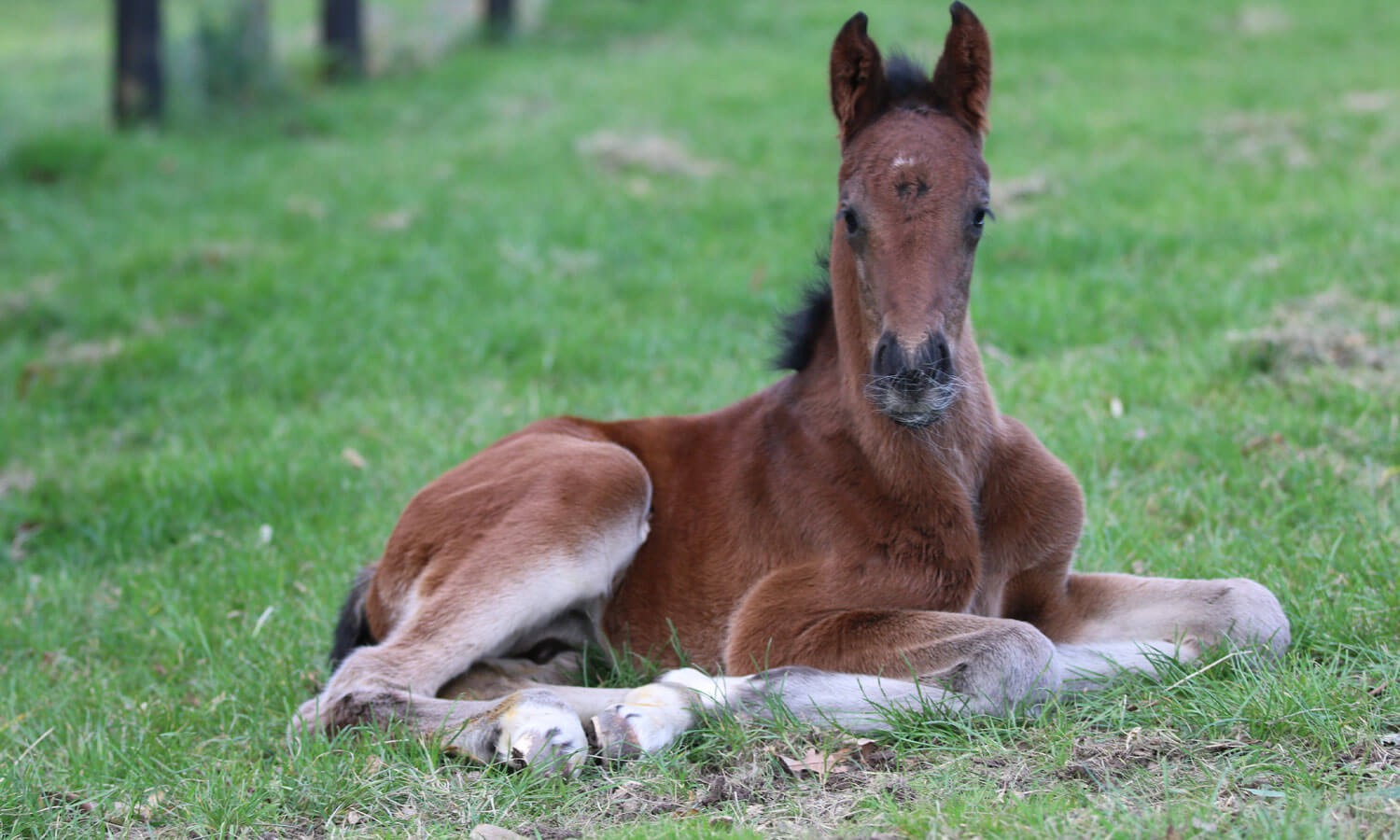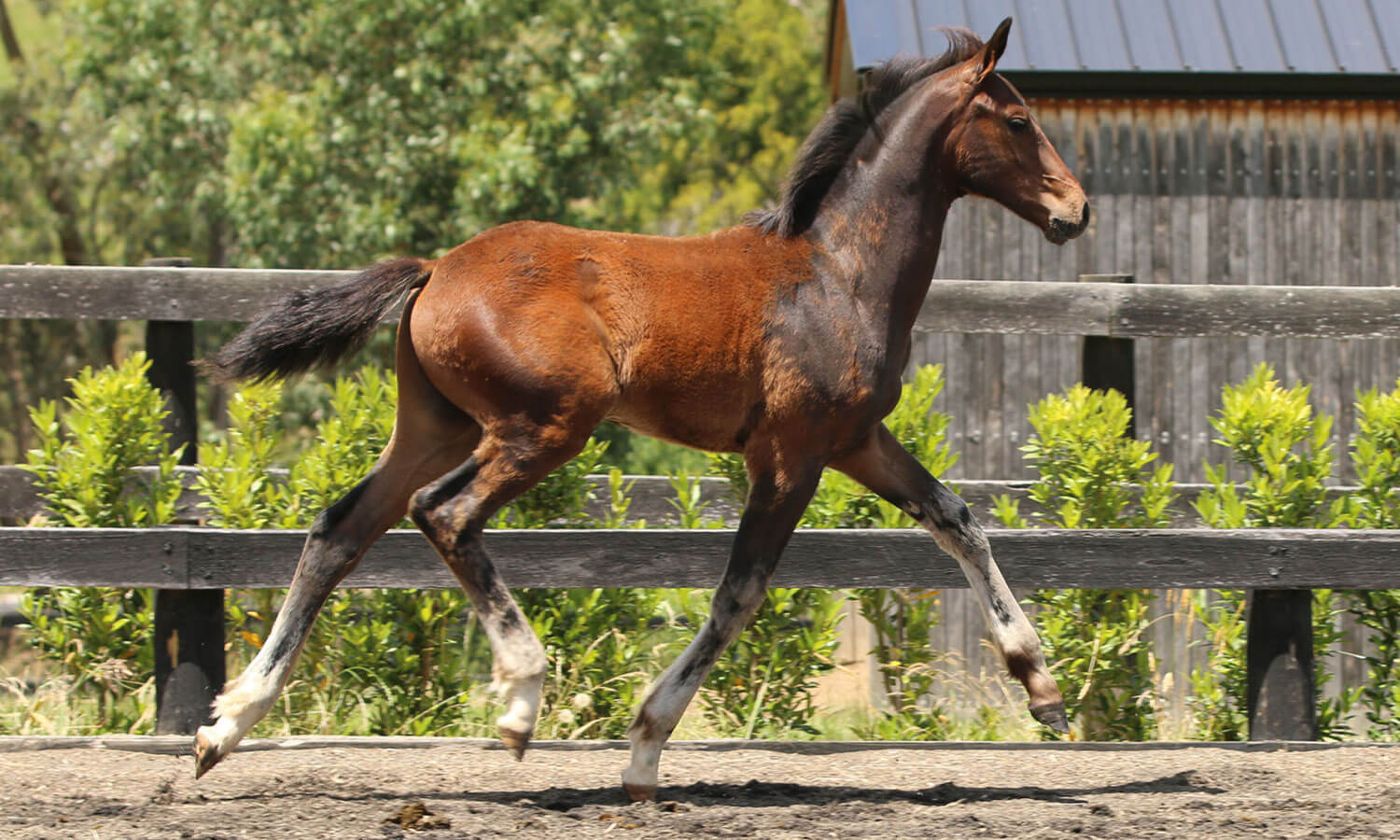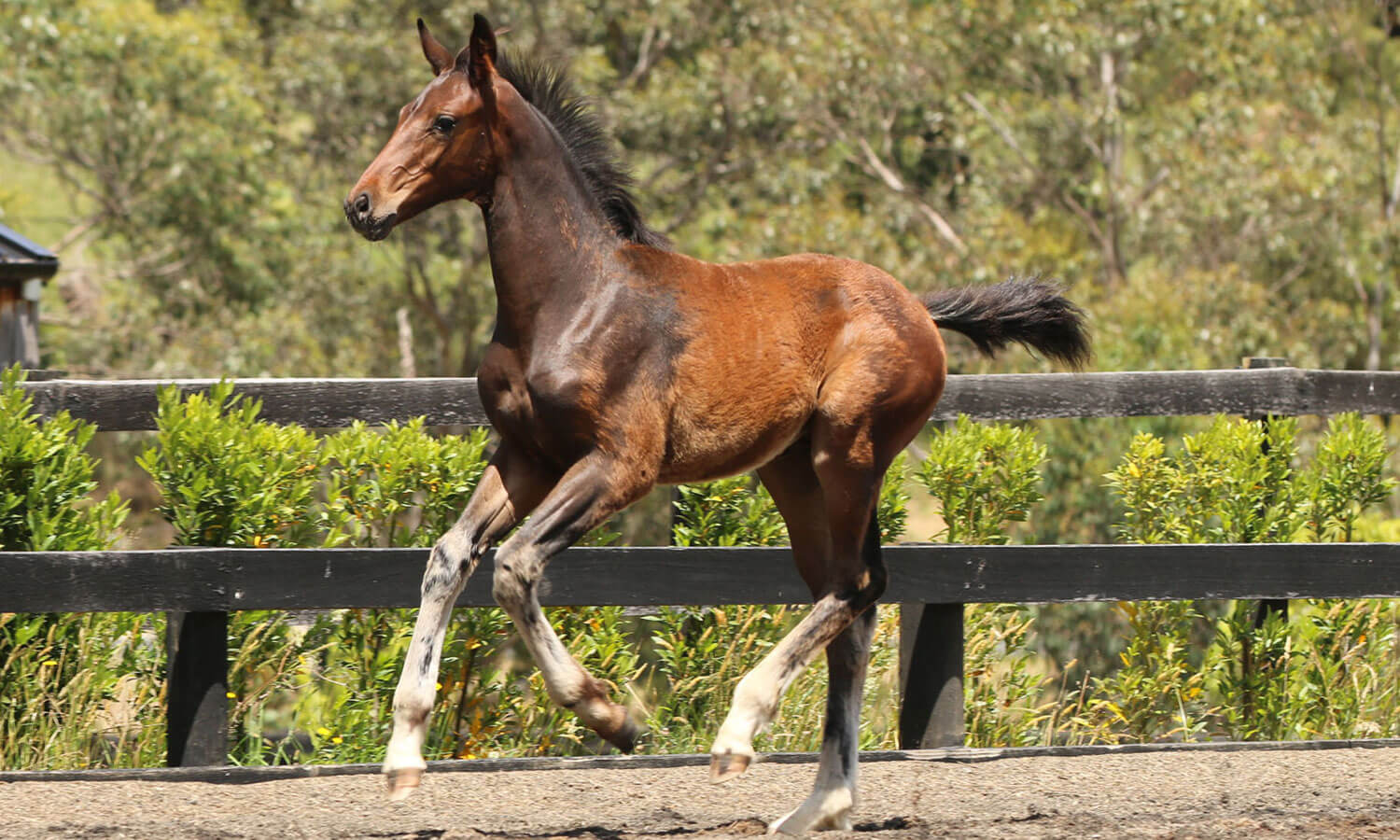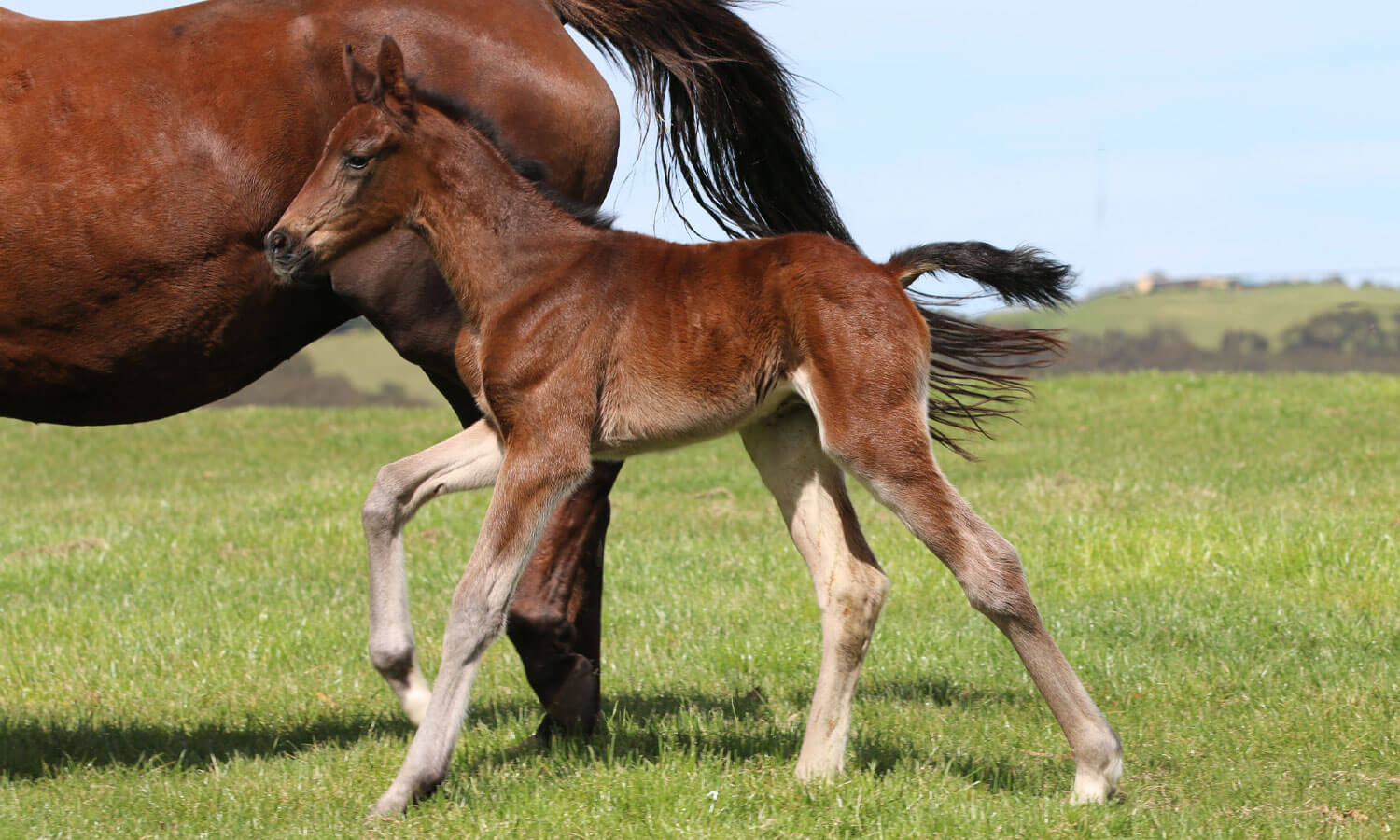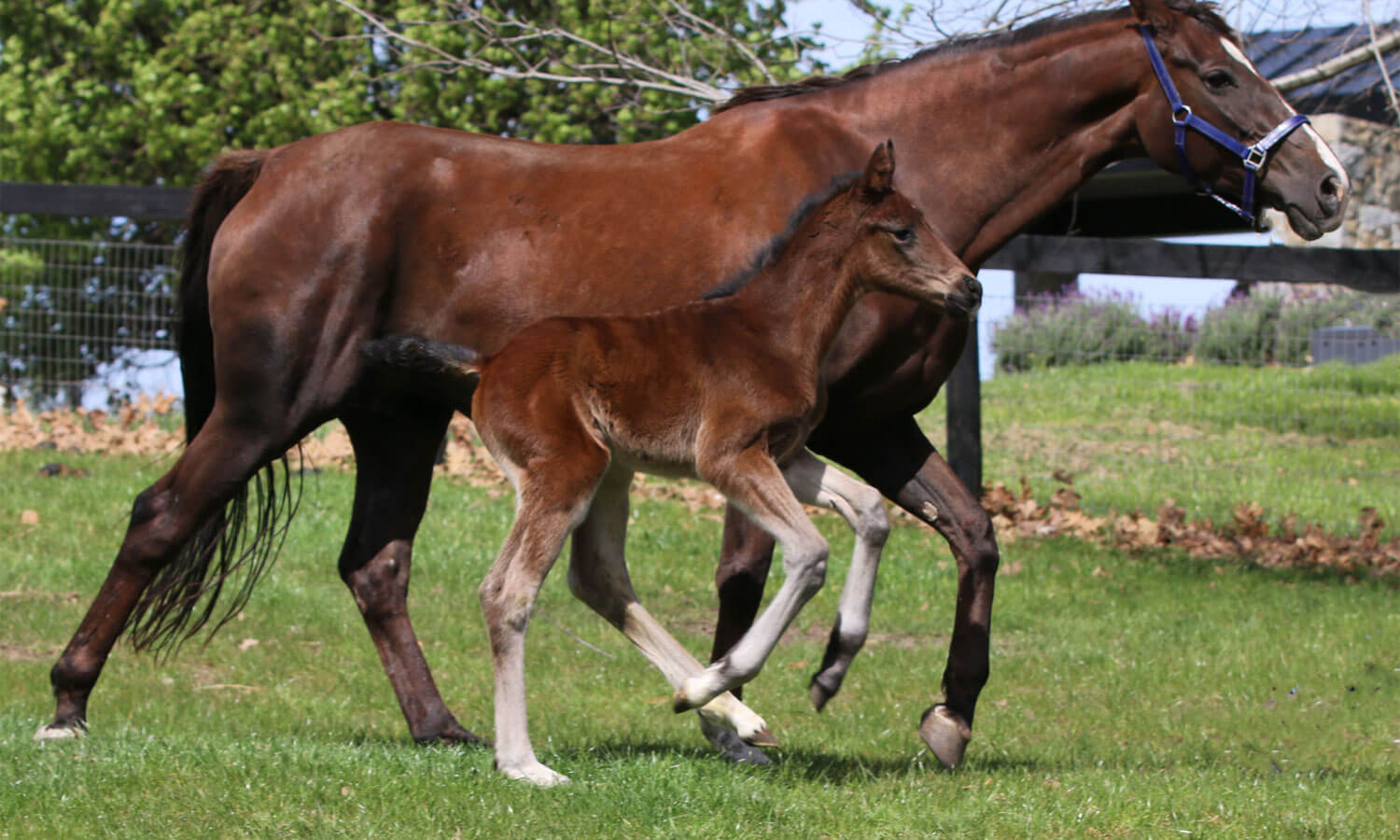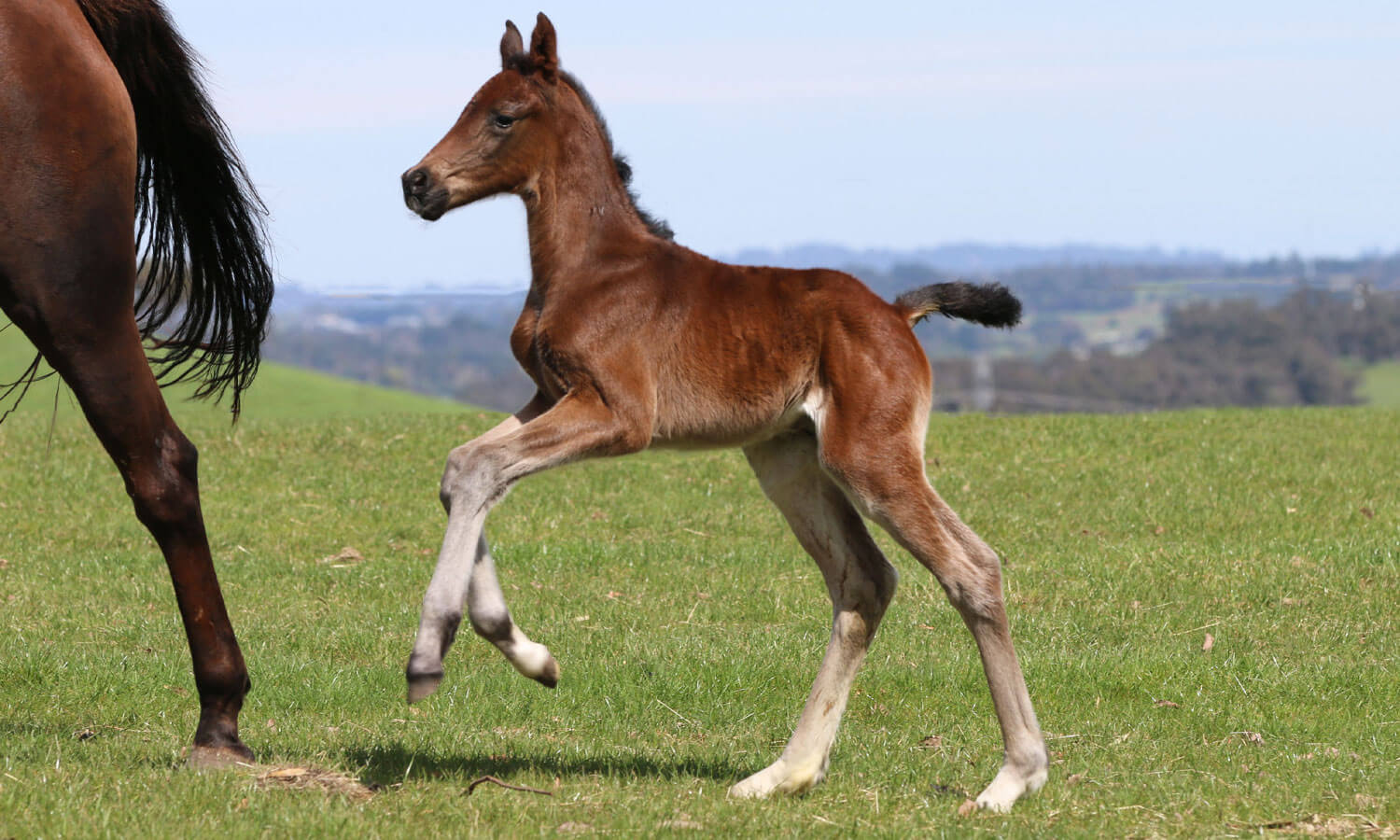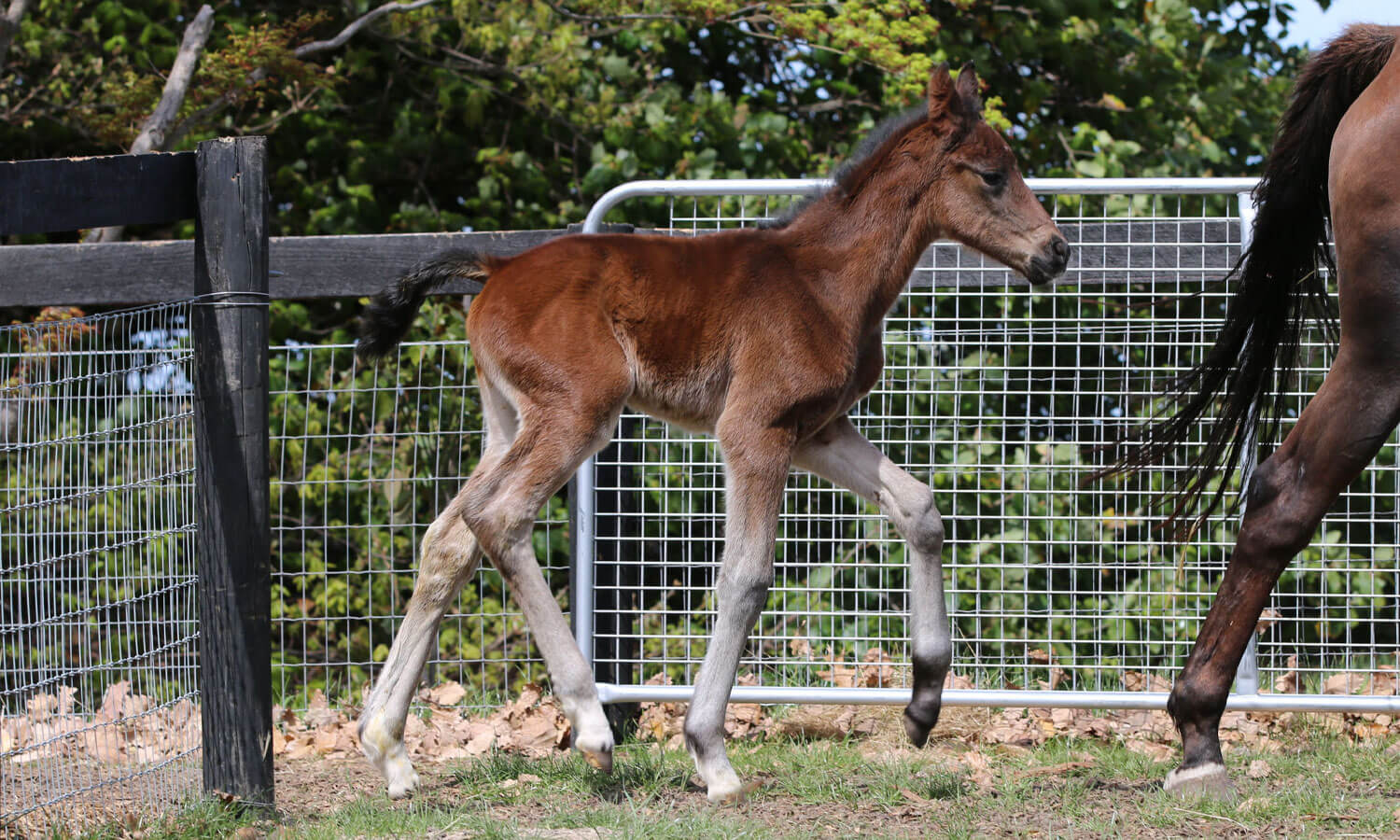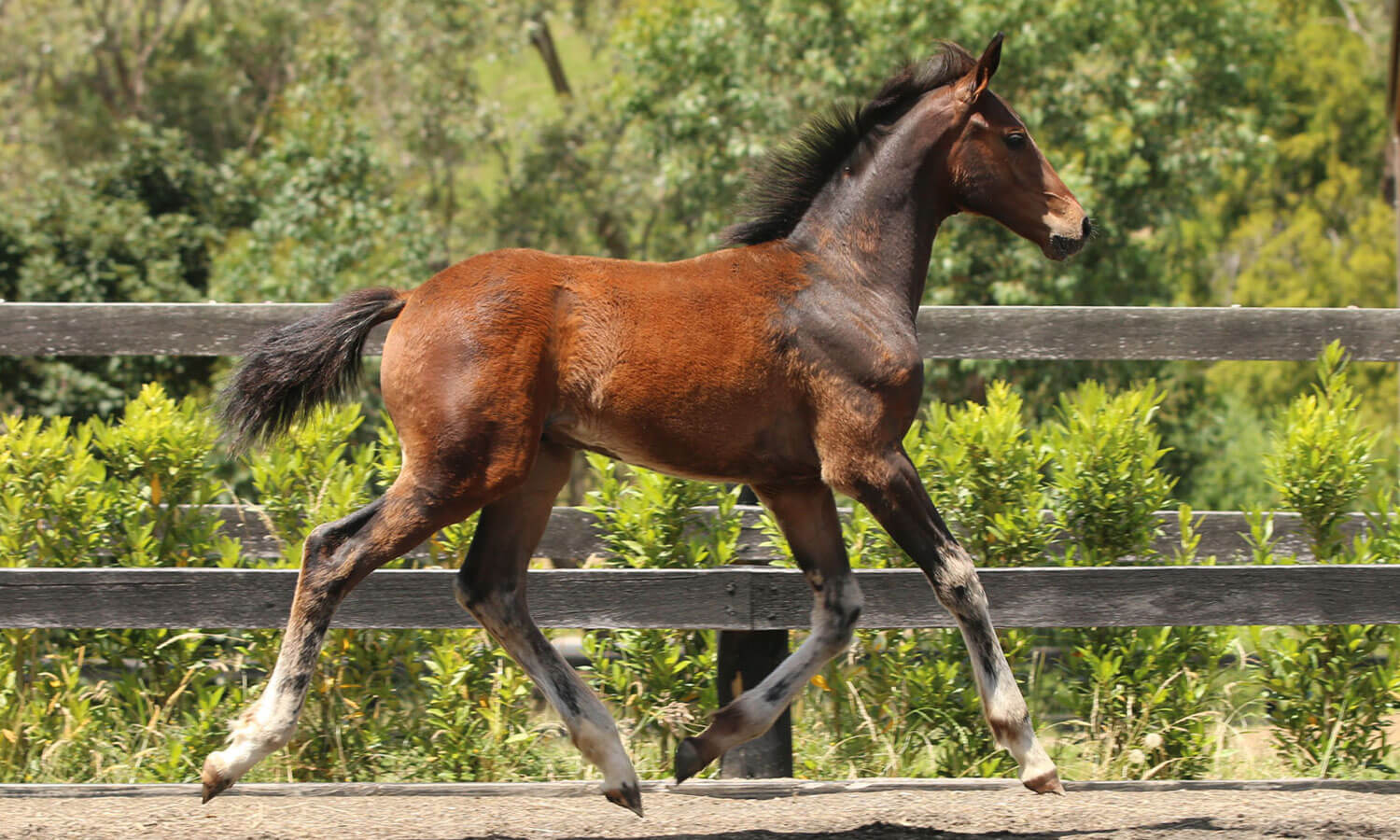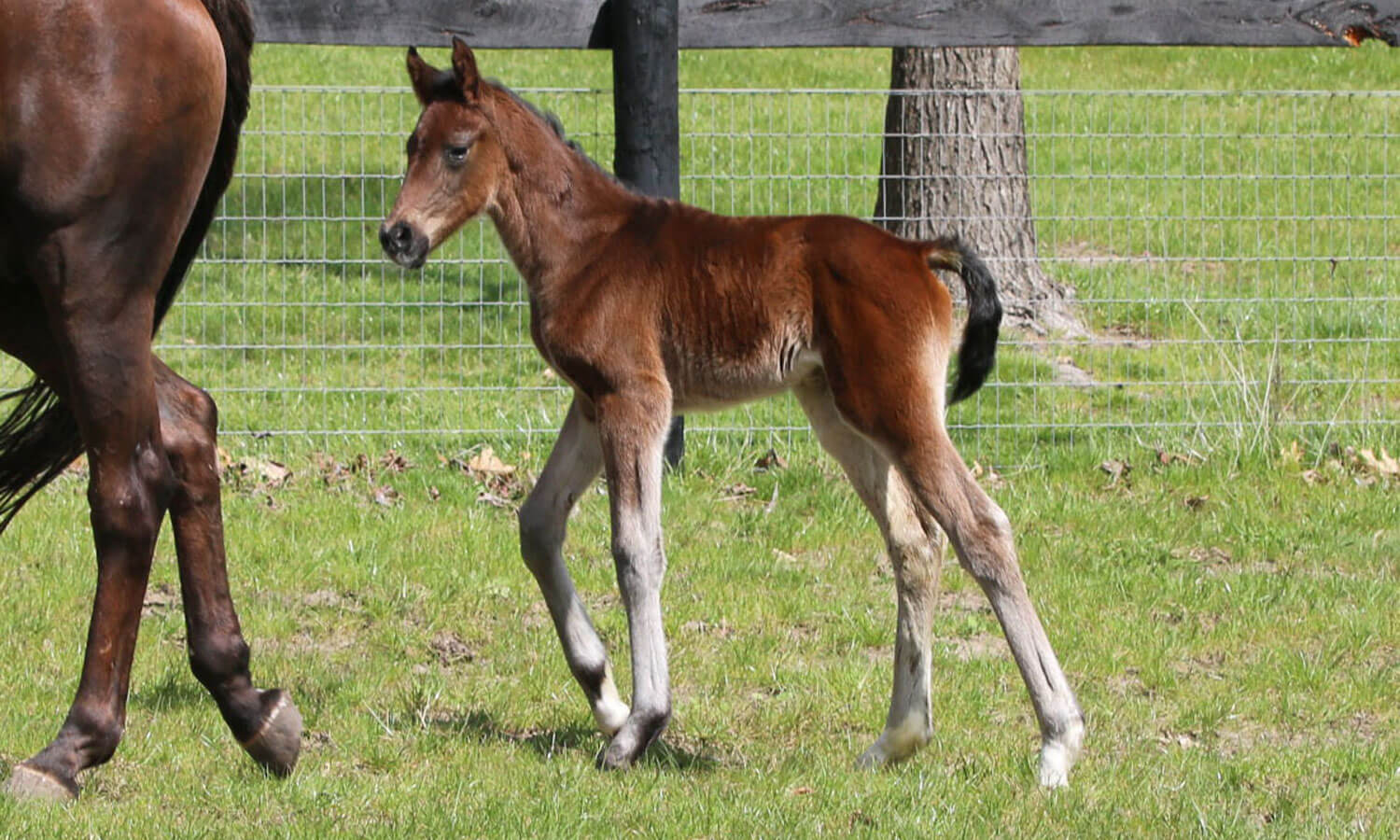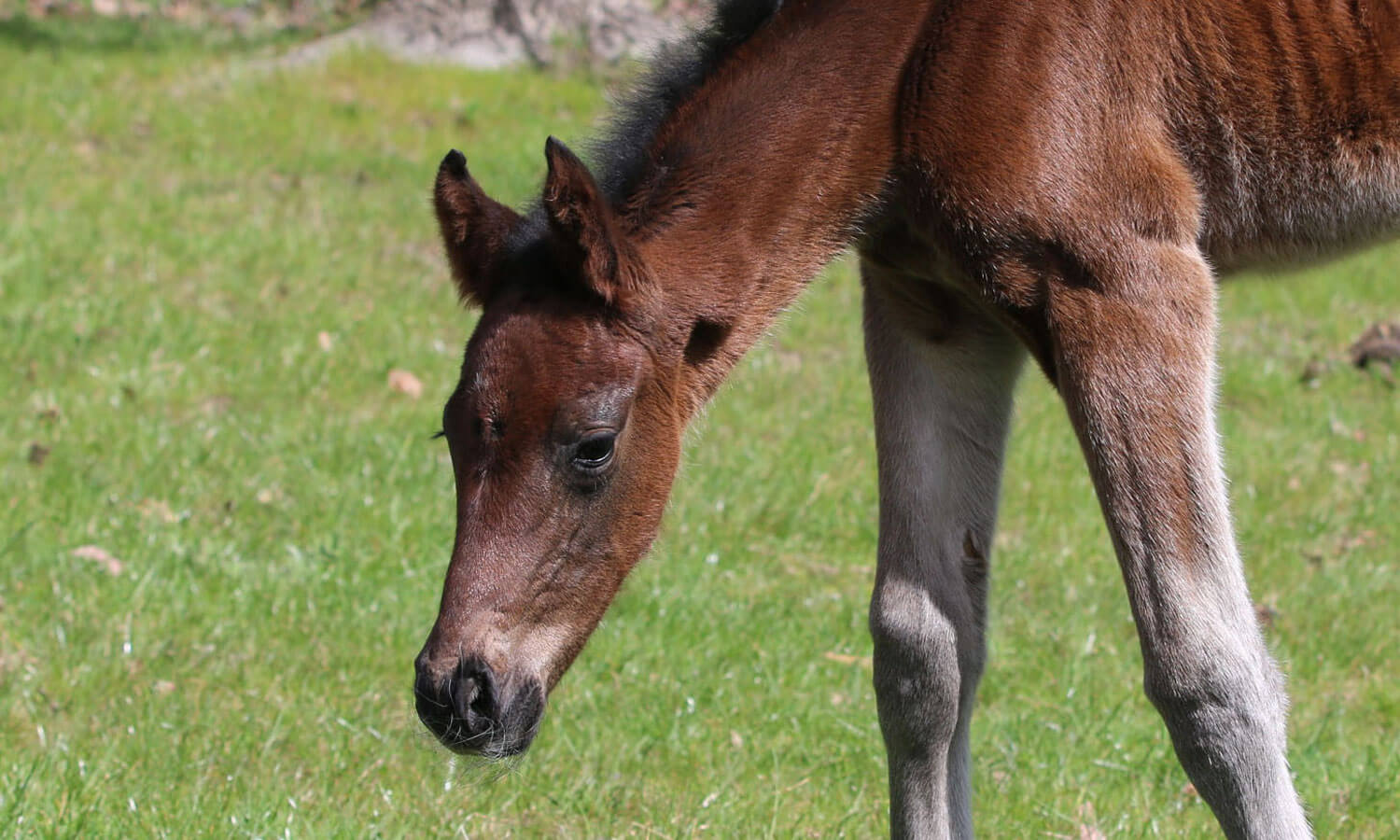 springside-warmbloods-yarra-valley-foals2019-Springside-finsterlin-10
springside-warmbloods-yarra-valley-foals2019-Springside-finsterlin-9
springside-warmbloods-yarra-valley-foals2019-Springside-finsterlin-8
springside-warmbloods-yarra-valley-foals2019-Springside-finsterlin-7
springside-warmbloods-yarra-valley-foals2019-Springside-finsterlin-6
springside-warmbloods-yarra-valley-foals2019-Springside-finsterlin-5
springside-warmbloods-yarra-valley-foals2019-Springside-finsterlin-4
springside-warmbloods-yarra-valley-foals2019-Springside-finsterlin-1
springside-warmbloods-yarra-valley-foals2019-Springside-finsterlin-2
springside-warmbloods-yarra-valley-foals2019-Springside-finsterlin-3
Bay colt, to mature approx 16.2hh
DOB: September, 2020
Sire: For Romance (IFS)
Damsire: Quaterback
Springside Finsterlin is a tall, elegant colt with exceptional movement. He has 3 exceptional paces with a powerful hind leg and very uphill tendency in all paces.
For Romance (Oldenburger)(IMP) - For Romance I OLD reaffirmed its almost epochal inheritance. More than ten of his sons from his first two years have been licensed; among them the 2nd reserve winner Federico Fellini, the premium stallions For Final, For Dance, Fortunatus, For Faible and Fine Romance as well as the stallion performance test winner and Vice-State Champion Fidelio Royal. Among his premium mares are the Belgian Champion Mare Frey de Mars and the Oldenburg brilliant ring mare Marutela. Florentina has achieved a top 200,000 Euro prize at the Westphalian Riding Horse-Auction. In 2016 one of his colts' placed sixth at the German Foal Championships. Funkenmarie won the Lodbergen Championship and was expensively auctioned off in Borculo/NED. Rosenstolz was the top- prize foal at the foal auction in Münster-Handorf. The two-times winner stallion For Romance I OLD won his first advanced level dressage classes as seven-years-old and competed in the final of the Nuerberger Burg Pokal. His sire Fürst Romancier, who took fourth place at the World Championships for young dressage horses as well as at the National Championships, received the I-a main premium in the group of dressage stallions. The For Romance full-sister is the Oldenburg winner mare Fasine, who became National Dressage Champion in 2015 and who was sold for 1.3 Million Euro at the P.S.I. auction. His full-brother was Oldenburg premium sire in 2015. His half-brother Fortunell was the winning stallion in Mecklenburg and his half-sister became Best of All British Dressage Champion.
Hollingrove Quartza (AWHA) - Hollingrove Quartza is a modern, super athletic mare with expressive, elastic movement and 3 well balanced paces. She is a proven producer of quality dressage foals, her first foal, Springside Fiasco, being the highest scoring Ace Group foal in Victoria and second Australia wide for 2018.
Stedinger (Imp)

Sandro Hit

Bold Fantasy

Sandro Song

Elite-St. Haupstut-buch Loretta

Landadel

Belinda

Hollingrove Quartza

Quaterback (IFS)

Hollingrove Fallon

Quaterman

St. Pr. St. Passionata

Don Ramiro (Imp)

Stirling Faleten