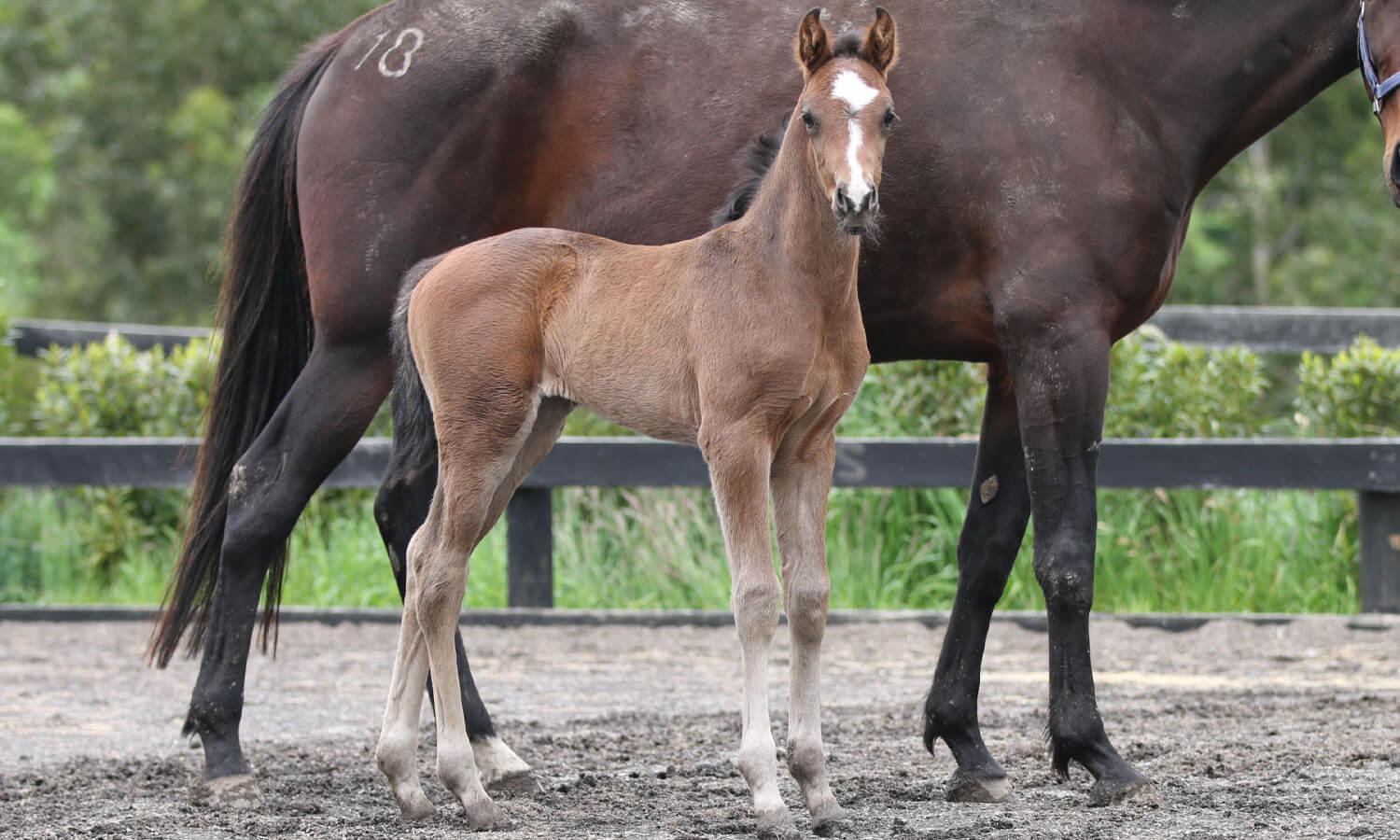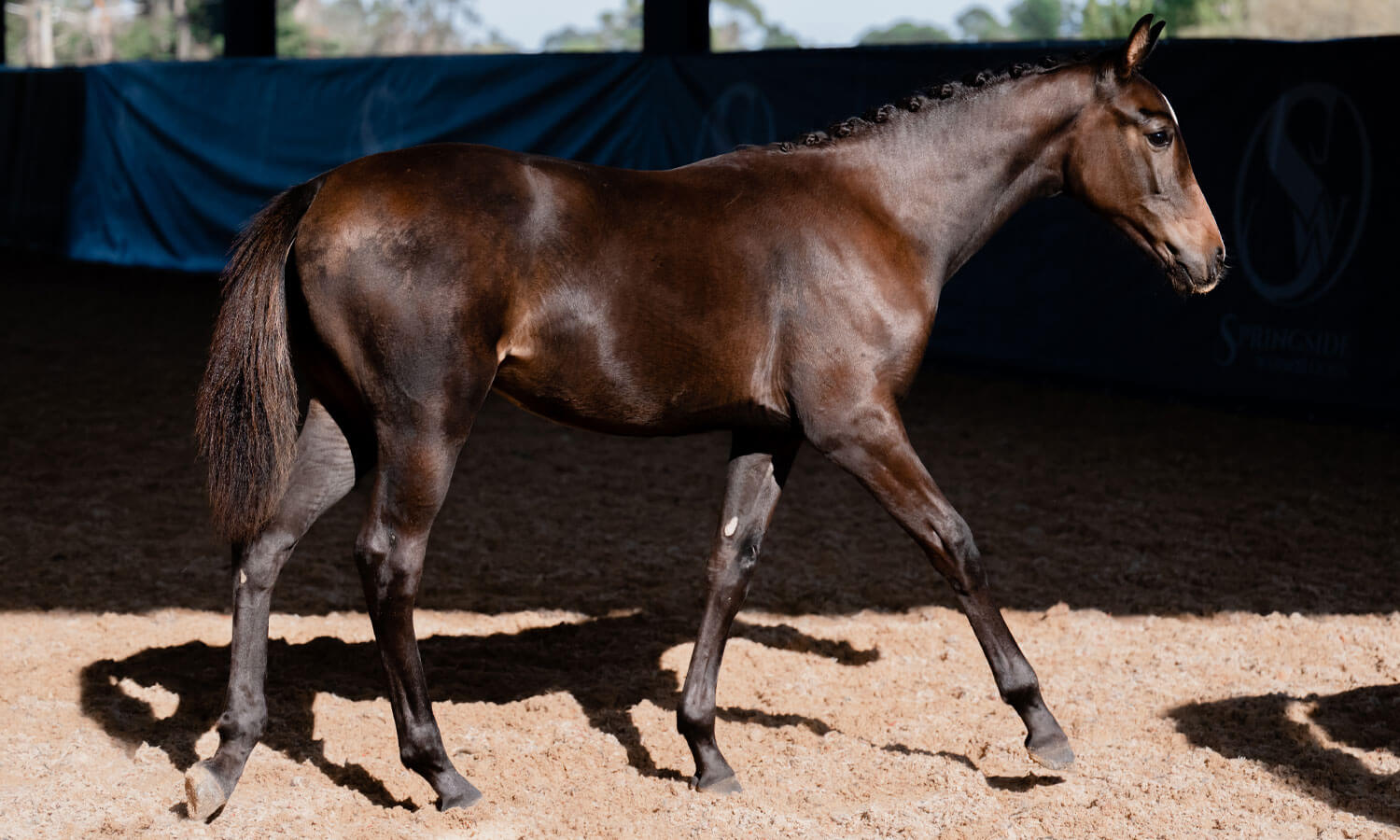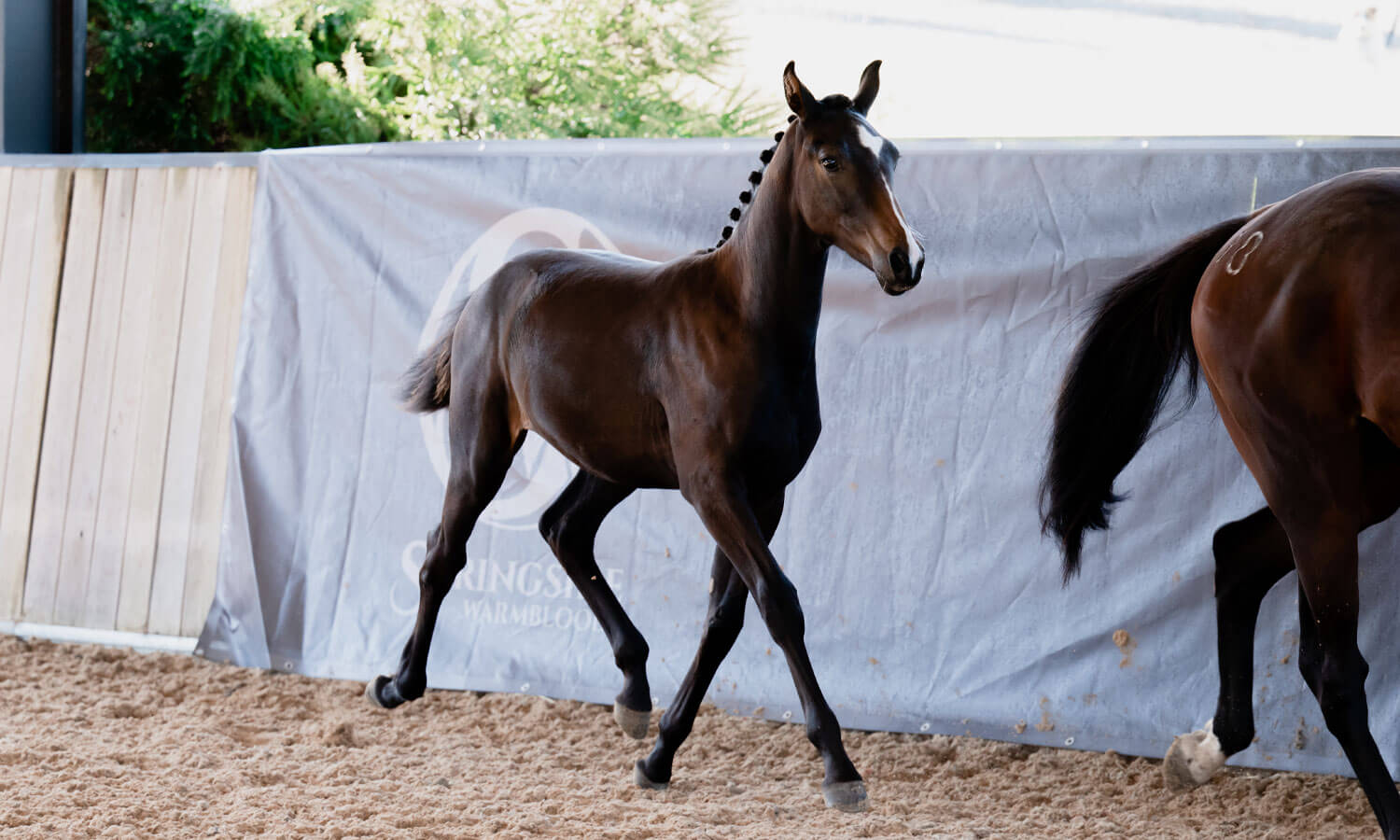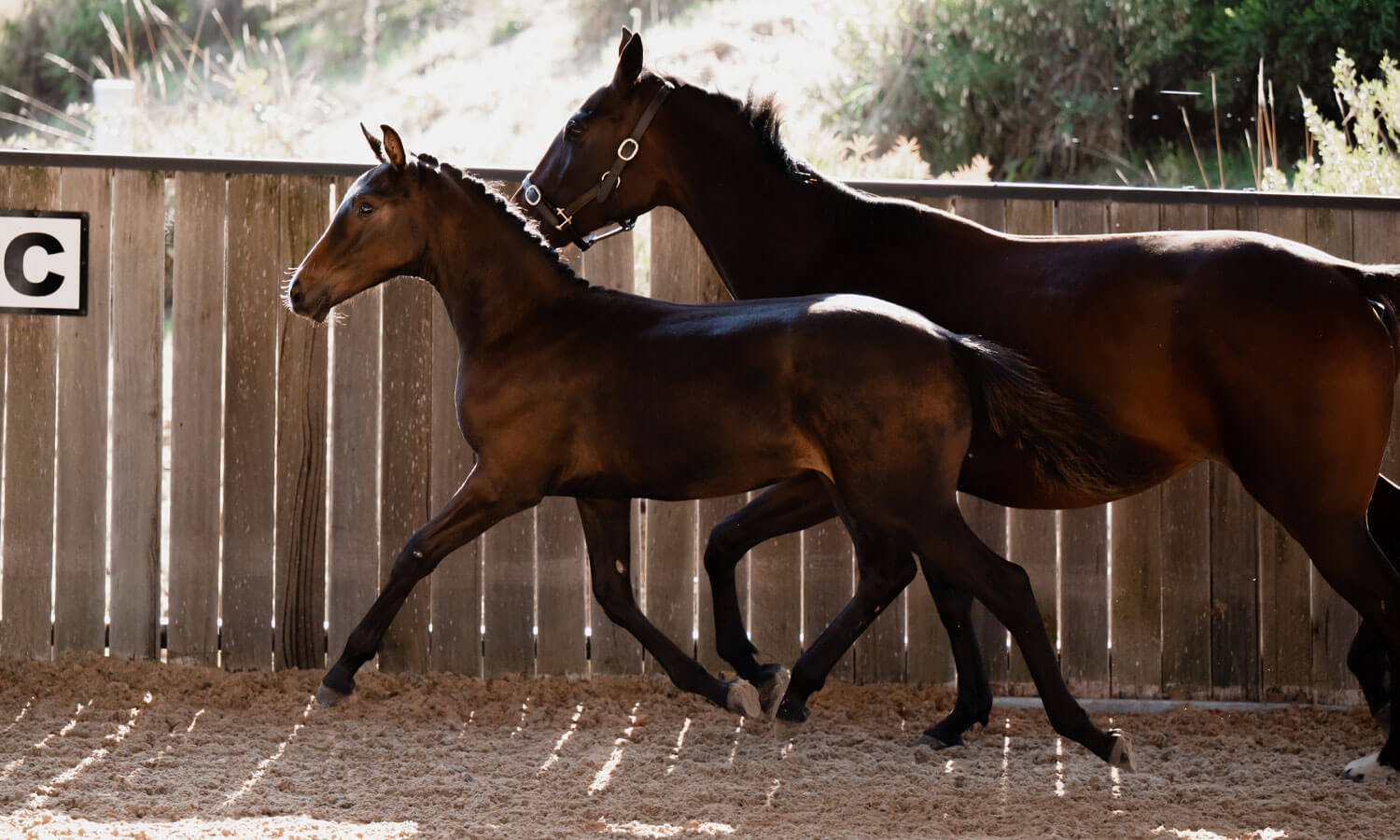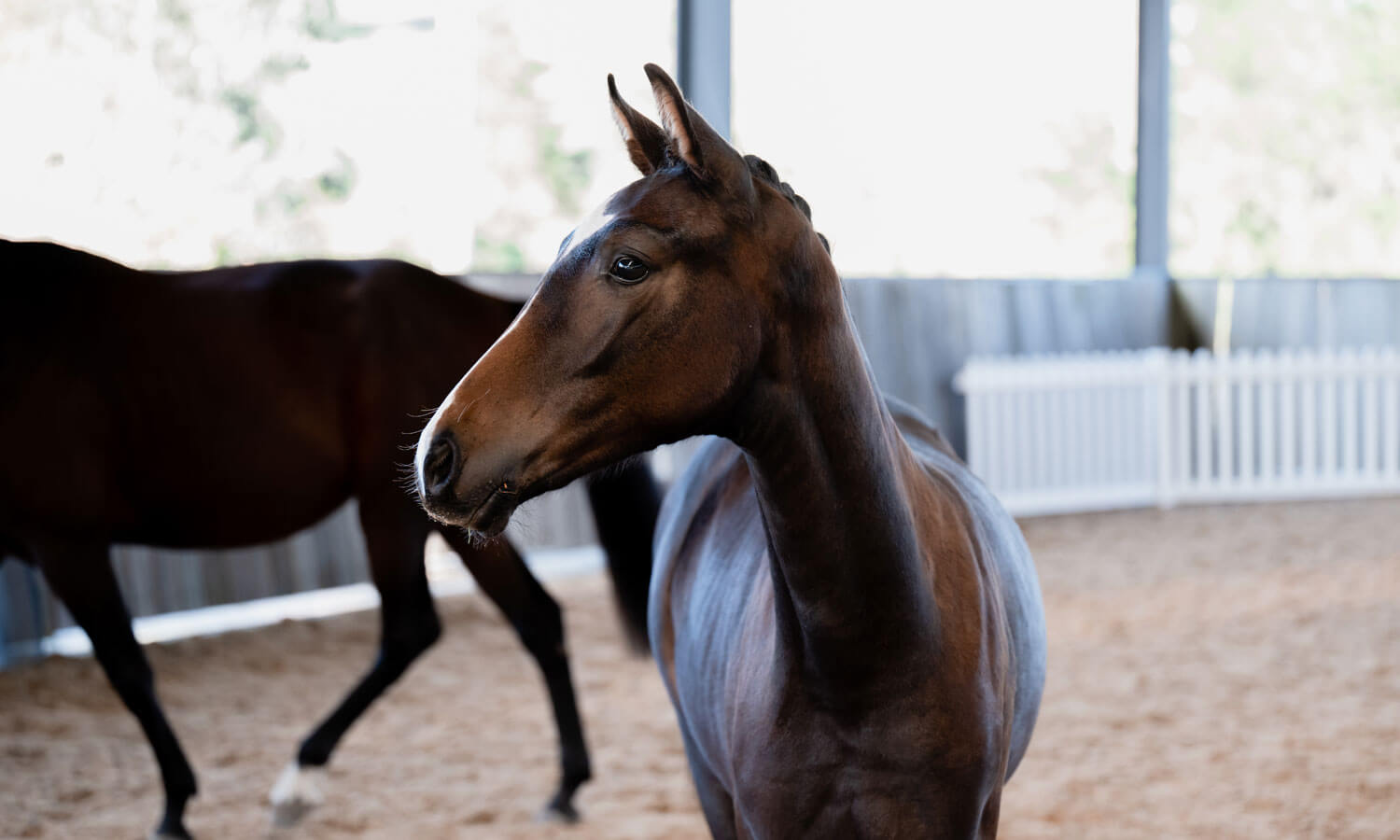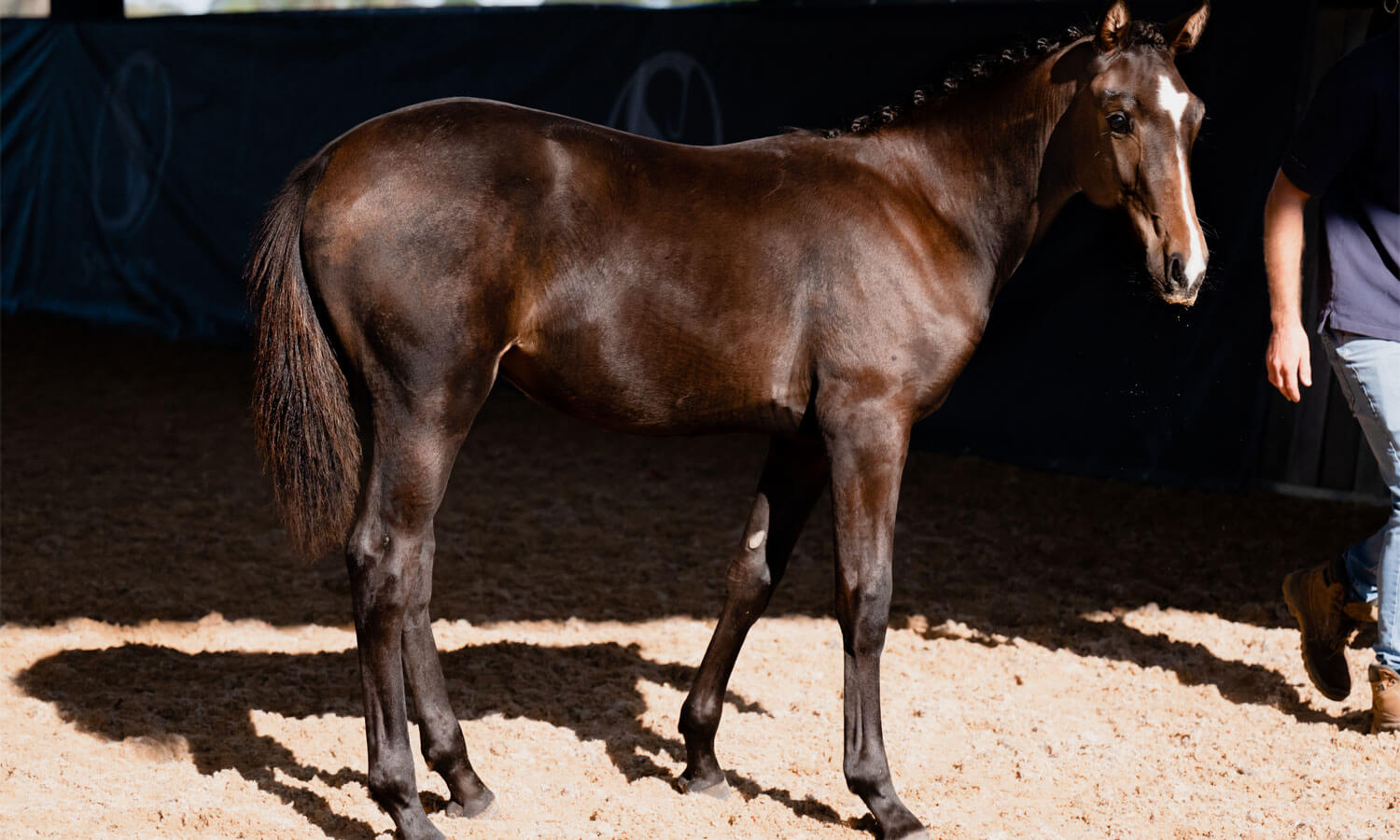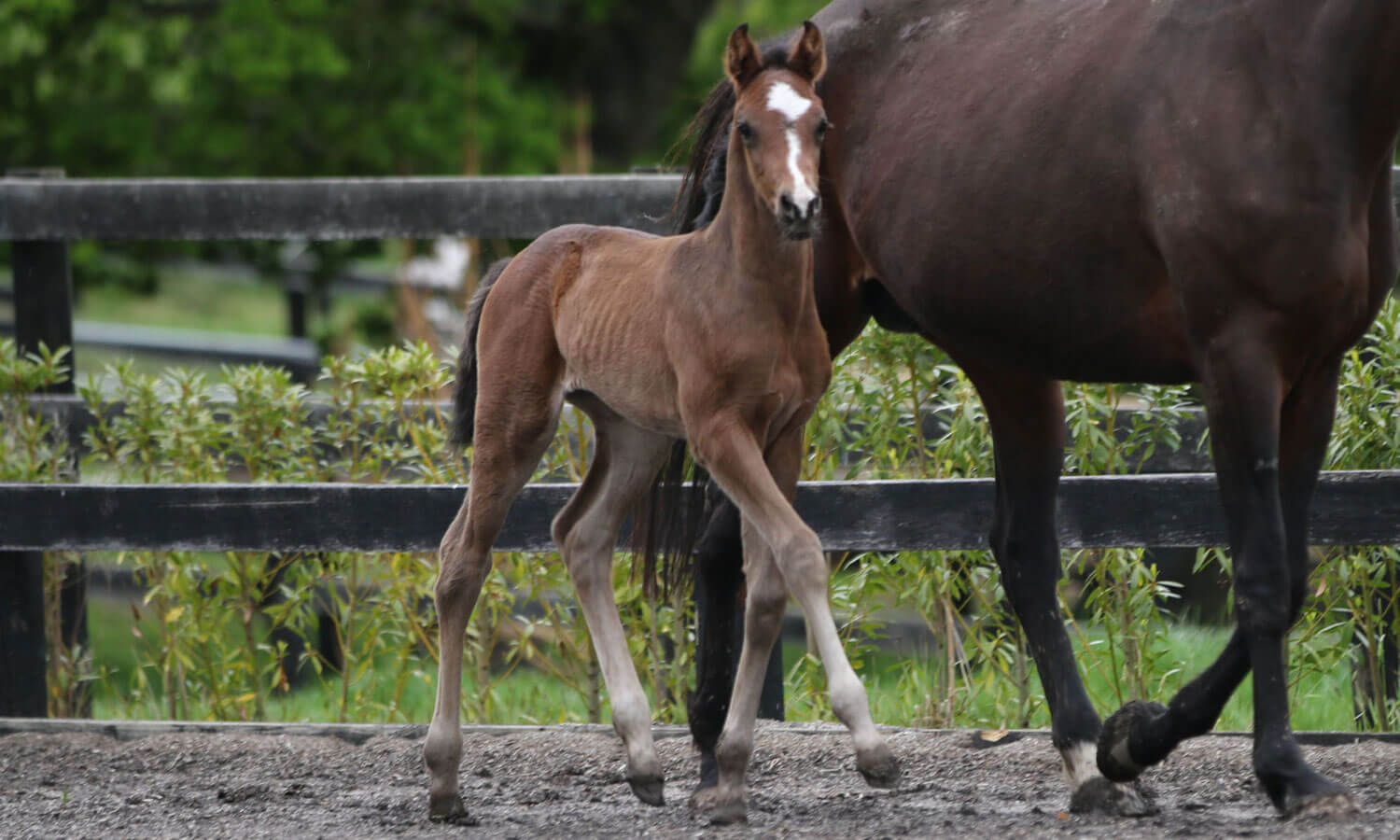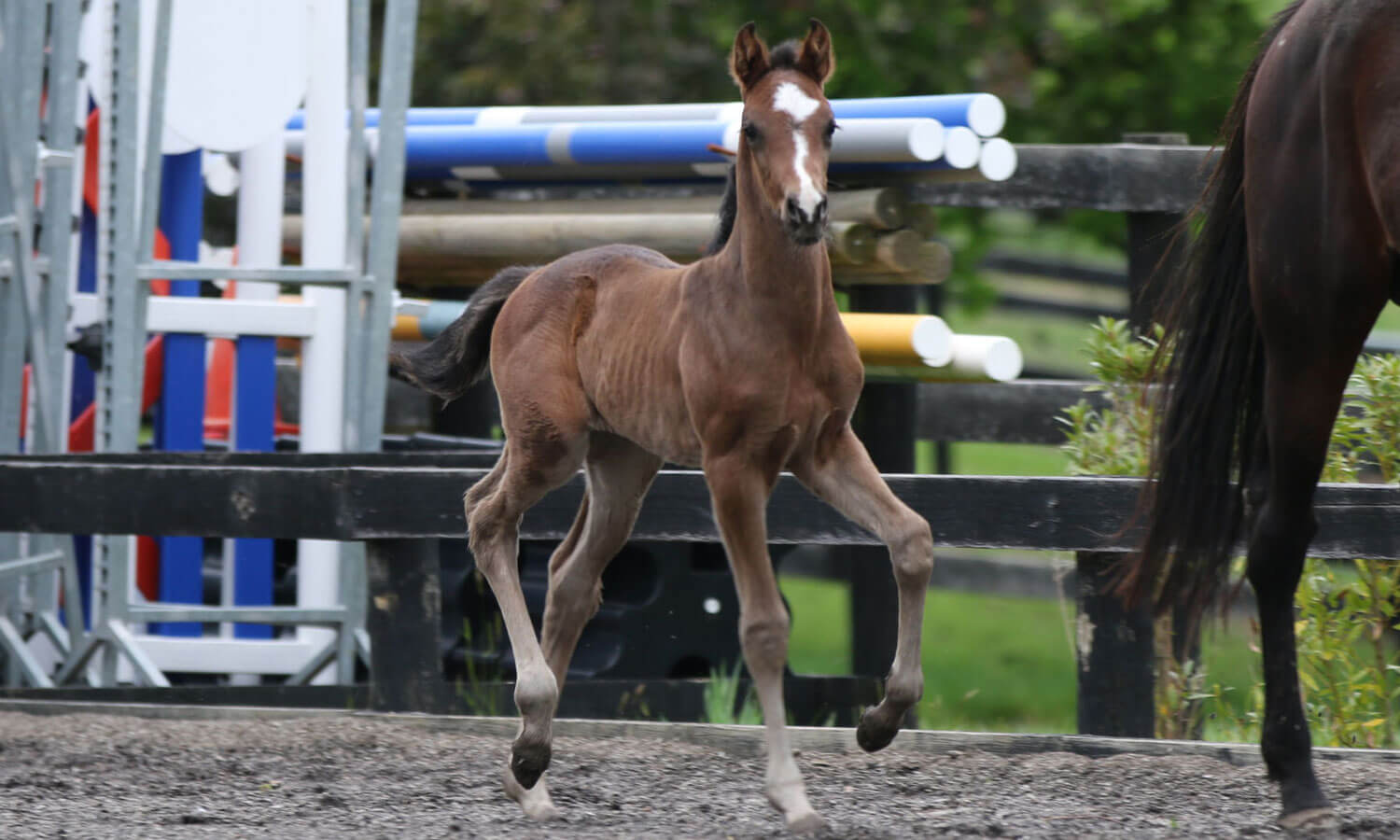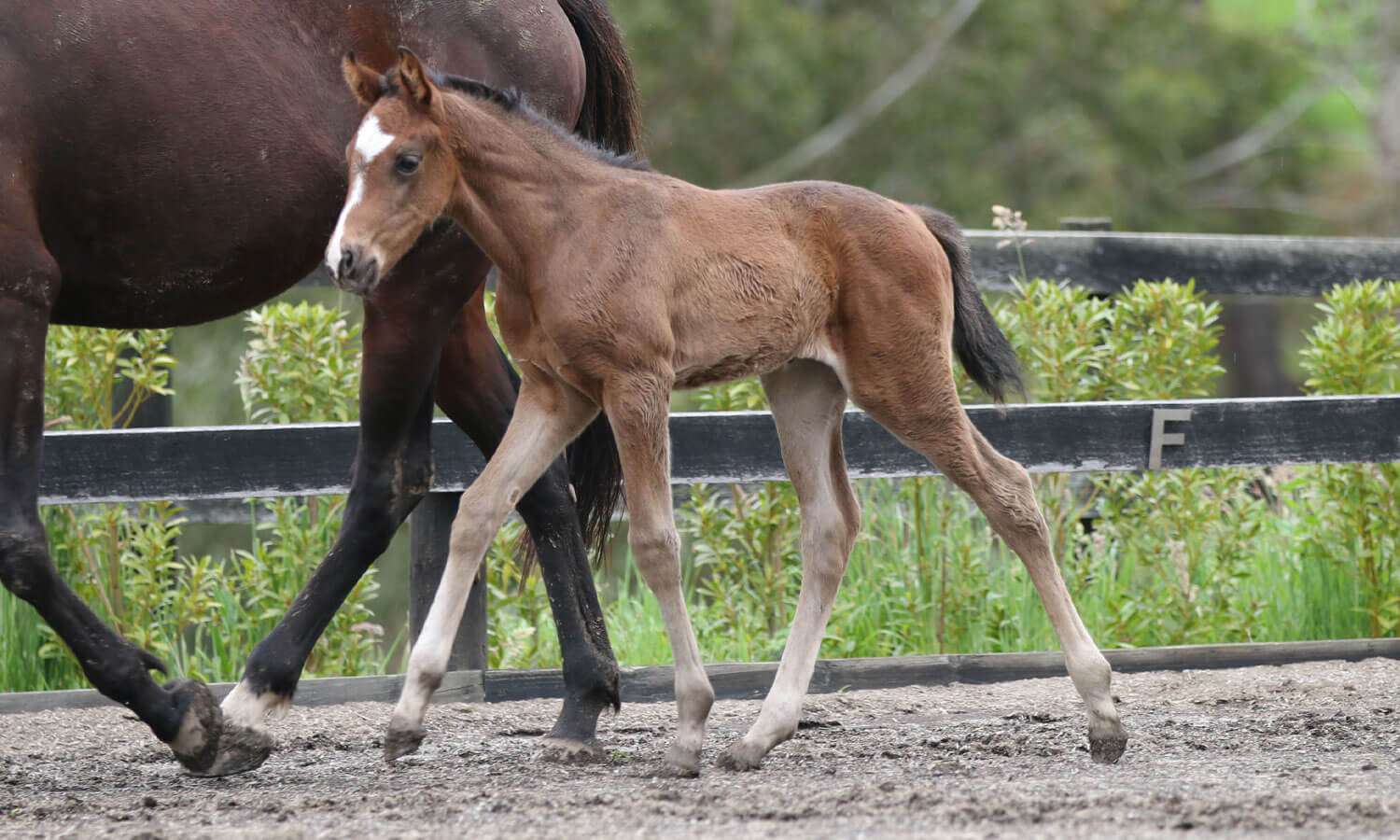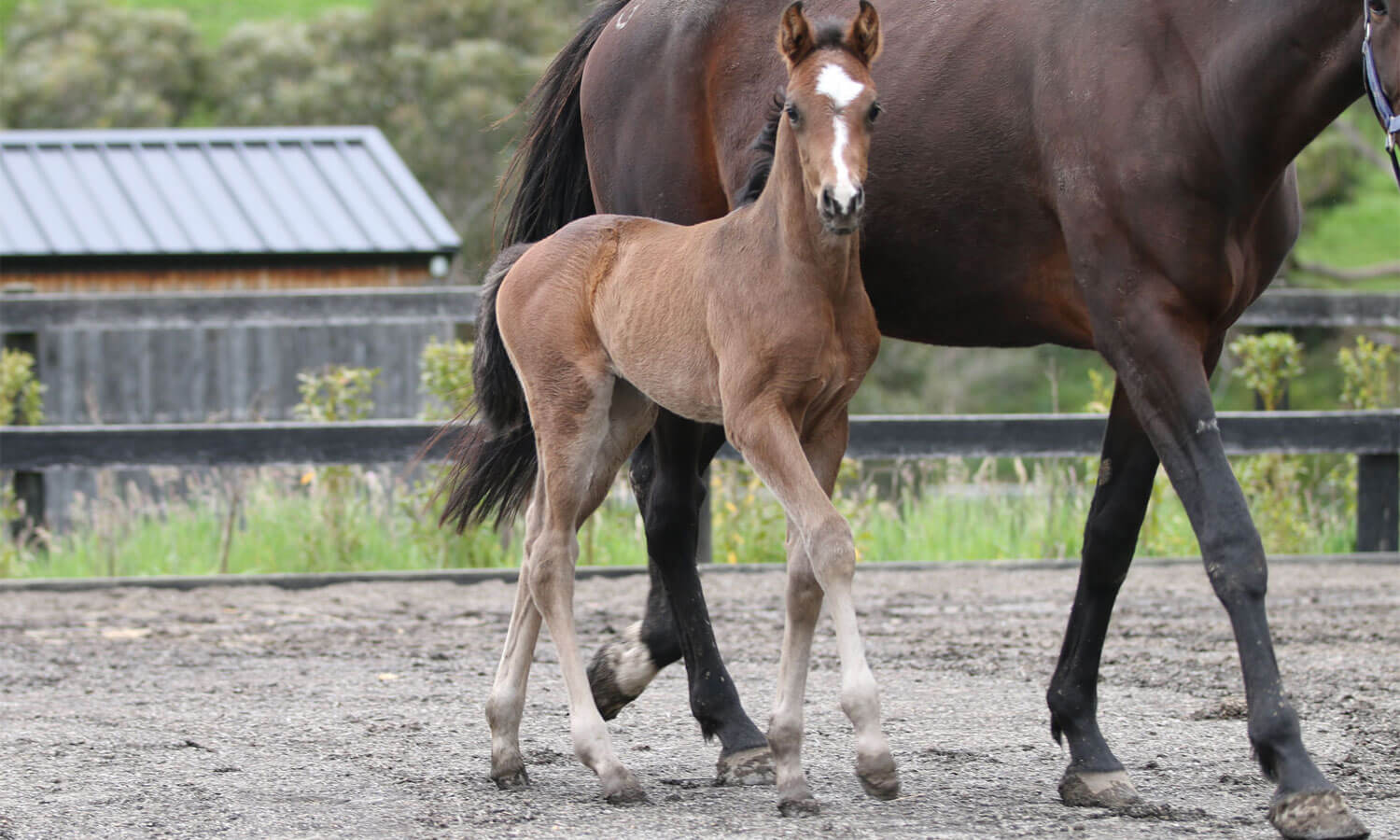 springside-warmbloods-yarra-valley-foals2021-Springside-fontaine-11
springside-warmbloods-yarra-valley-foals2021-Springside-fontaine-10
springside-warmbloods-yarra-valley-foals2021-Springside-fontaine-9
springside-warmbloods-yarra-valley-foals2021-Springside-fontaine-8
springside-warmbloods-yarra-valley-foals2021-Springside-fontaine-7
springside-warmbloods-yarra-valley-foals2021-Springside-fontaine-6
springside-warmbloods-yarra-valley-foals2021-Springside-fontaine-5
springside-warmbloods-yarra-valley-foals2021-Springside-fontaine-1
springside-warmbloods-yarra-valley-foals2021-Springside-fontaine-2
springside-warmbloods-yarra-valley-foals2021-Springside-fontaine-3
springside-warmbloods-yarra-valley-foals2021-Springside-fontaine-4
Black filly, to mature approx 16.3hh
DOB: September, 2021
Sire: Furstenball (IFS)
Damsire: Blue Hors Zack
Springside Fontaine is a very pretty bay filly with 3 excellent paces. She was awarded a Silver on the 2022 Hanoverian Tour.
Furstenball (Oldenburger)(IMP) - Fürstenball's offspring are always among the best. Hardly any stallion can offer such continuity in hereditary performance. He has produced 90 licensed stallions, around 170 premium mares and over 80 horses successful at advanced (S) level, led by Heiline's Danciera/Carina Cassøe Krüth/DEN, placed fourth by team and seventh individually at the Olympics, as well as five German Champions, amongst them Feine Bella, who was also unbeatable in the Westphalian Championships and at her mare show, and numerous fantastic auction horses, such as Fürst Bayram OLD/Frederic Wandres, 1.7 million Euro price sensation of the P.S.I. Auction 2021, reigning Oldenburg Regional Champion and eleventh at the German Championships for young dressage horses.
Estrada (Oldenburger)(IMP) - Estrada is a tall large framed mare, with a beautiful head and front and exceptional movement. Imported in 2012 as a 4 year old after successfully completing her mare test, Estrada is one of only a handful of Zack daughters in Australia. Estrada has already proven herself as an excellent broodmare. Her first foal was the highest scoring colt Australia wide on the 2017 'ACE Group' Assessment Tour and is currently a stallion in WA. Her second foal by Doctor Royal achieved a premium award in the 2019 'ACE Group' Assessment Tour and her 2019 ET filly by Franklin was awarded Champion Open Led Horse- Vic on the AWHA Ltd 2020 National Championship and Classification Tour. In 2021 she had 2 fillies, one by Stedinger and an ET by Furstenball. Her Stedinger filly, Springside Safira, was a top 10 Hannoverian foal on the 2022 tour and was the Australian Champion on the AWHA tour.