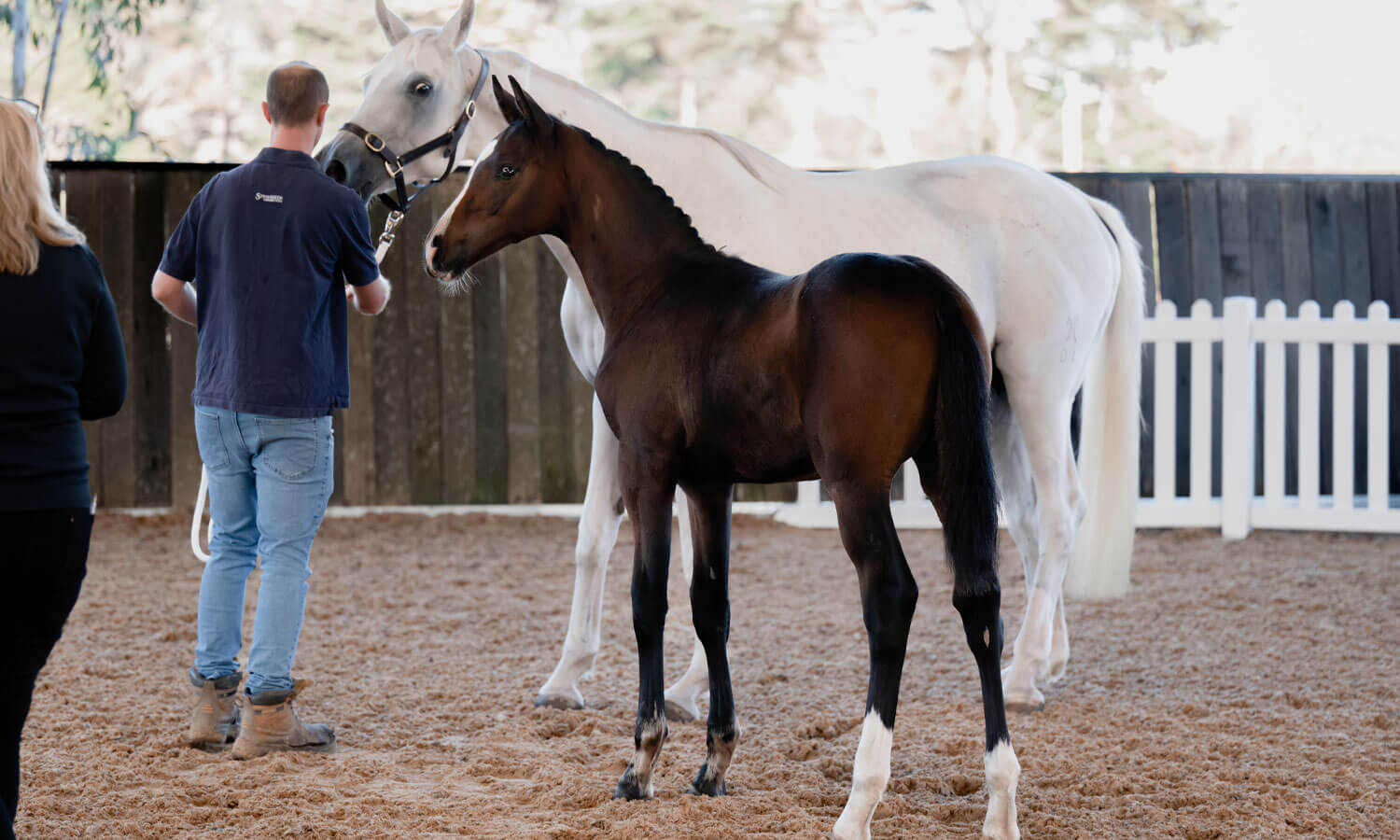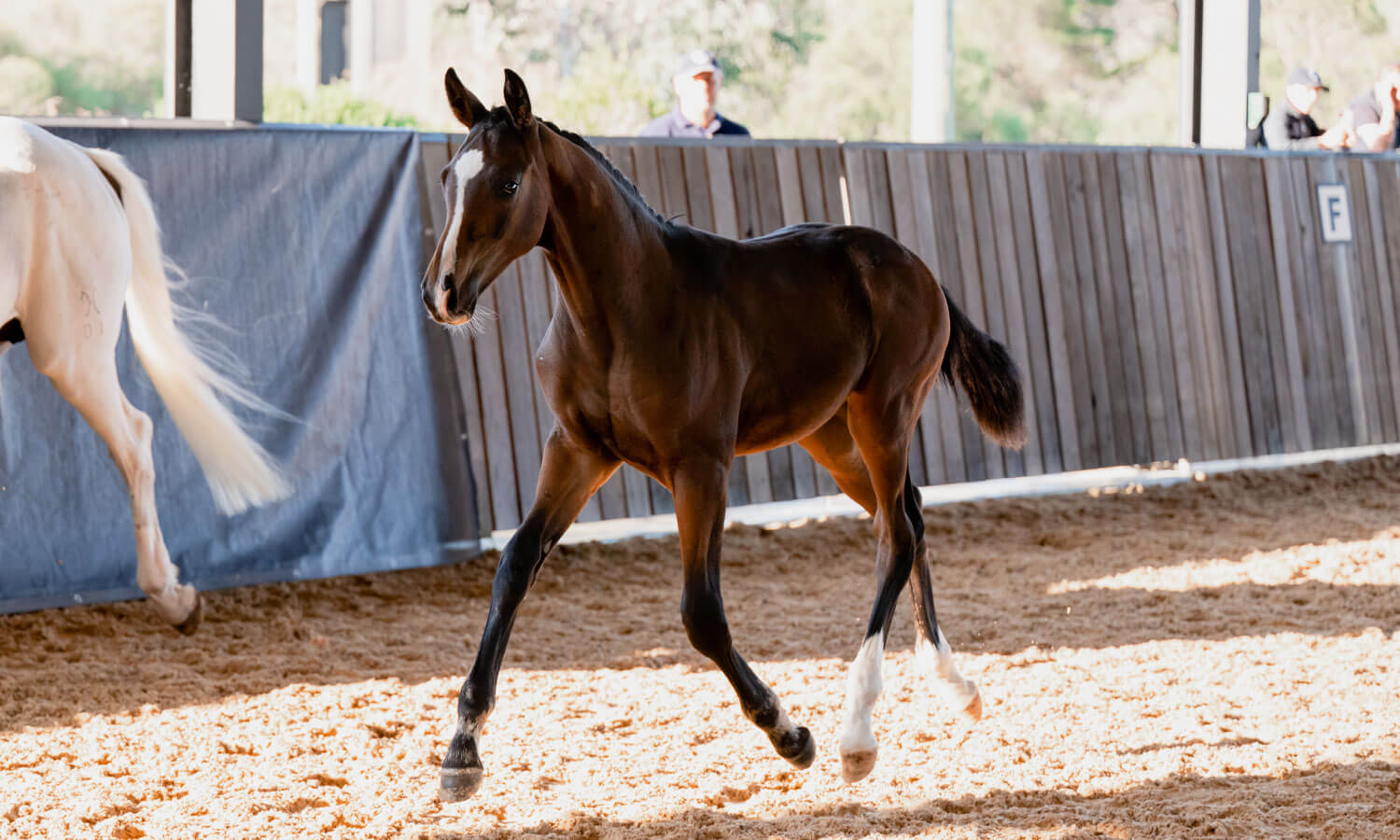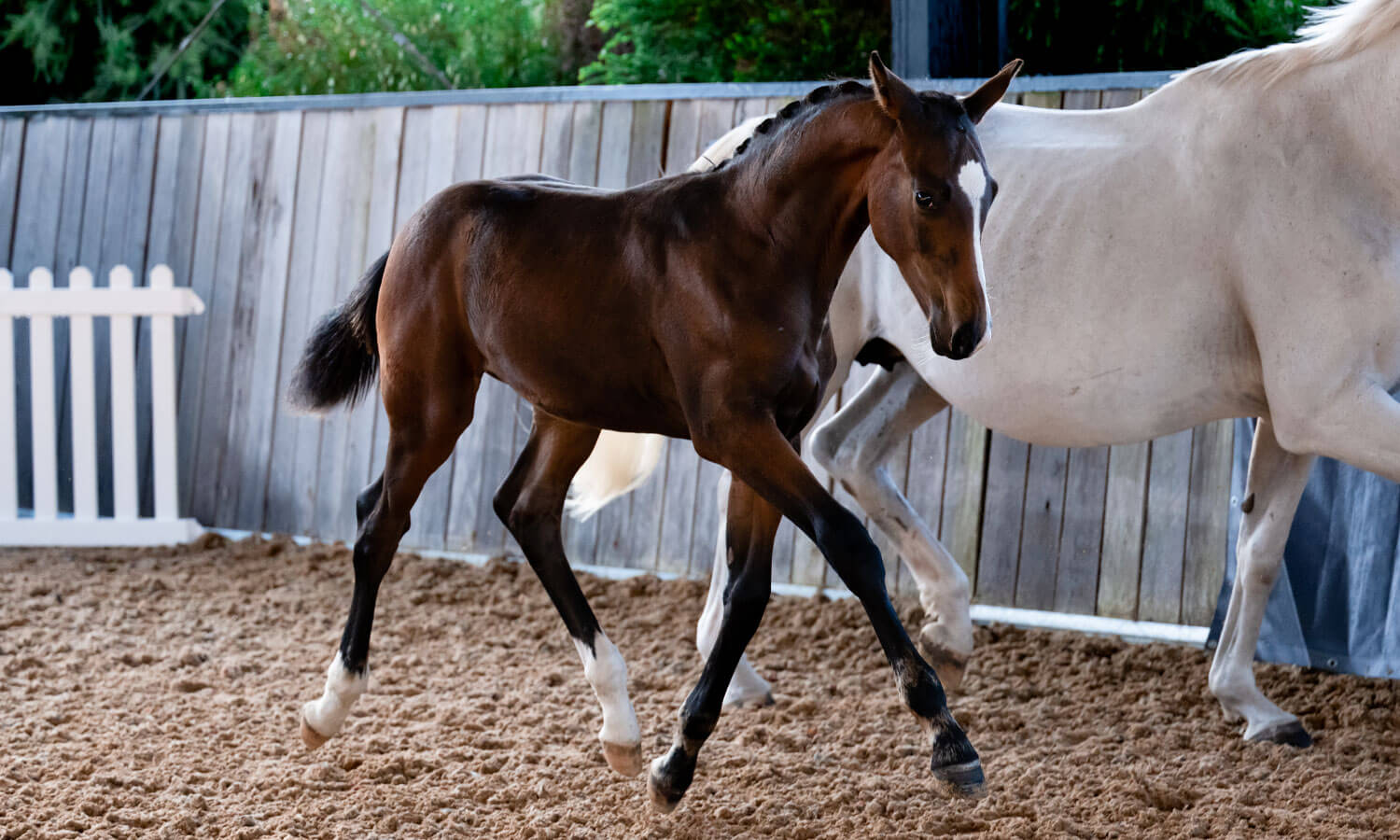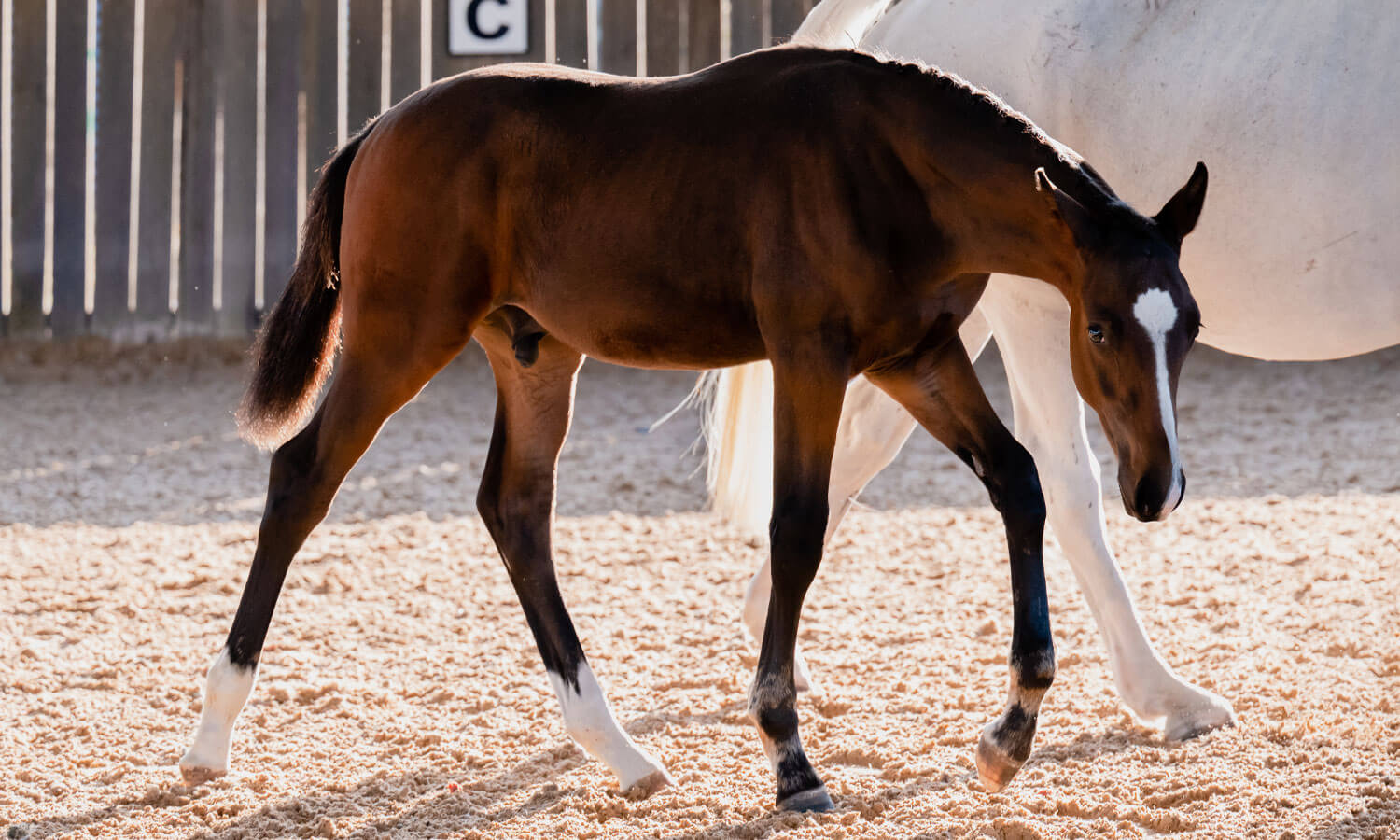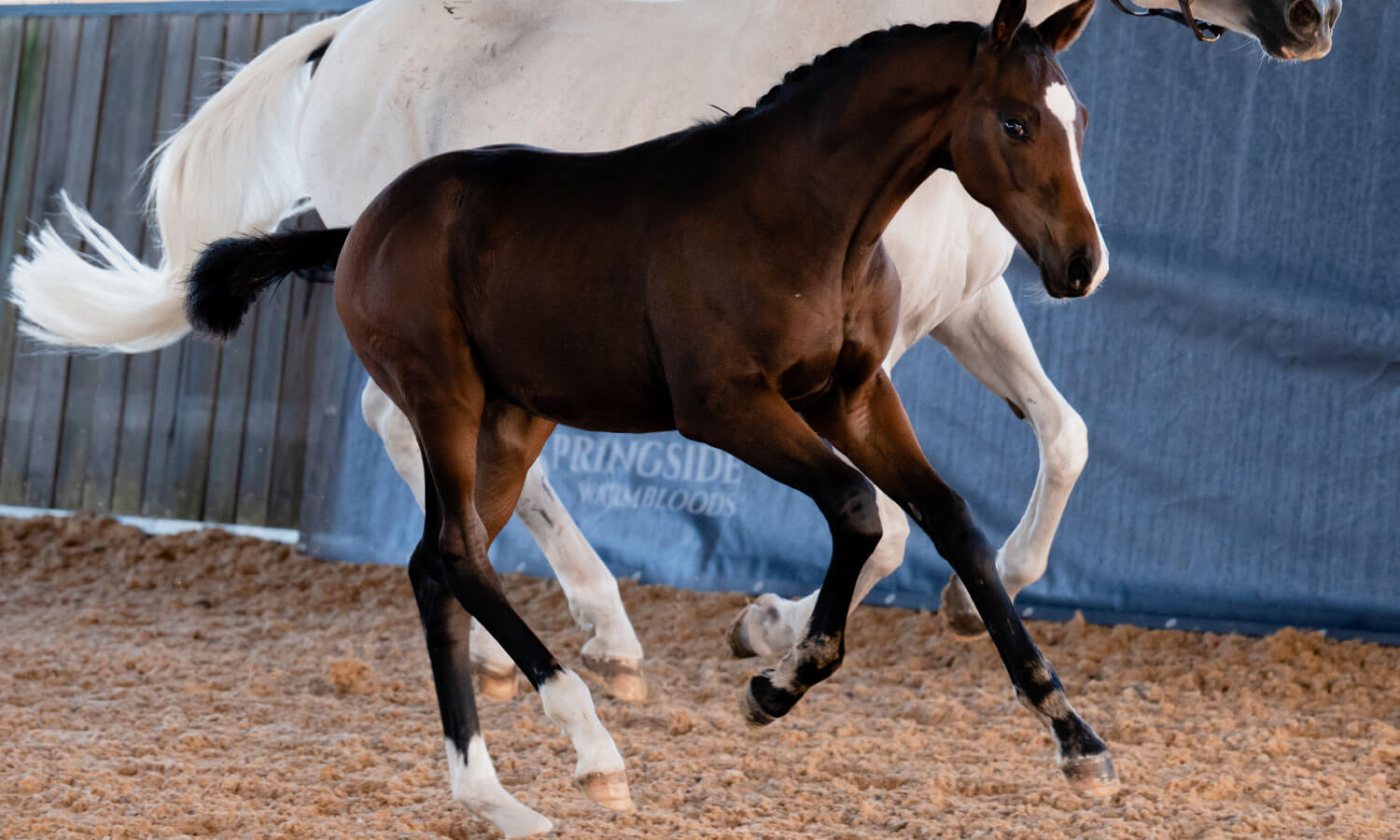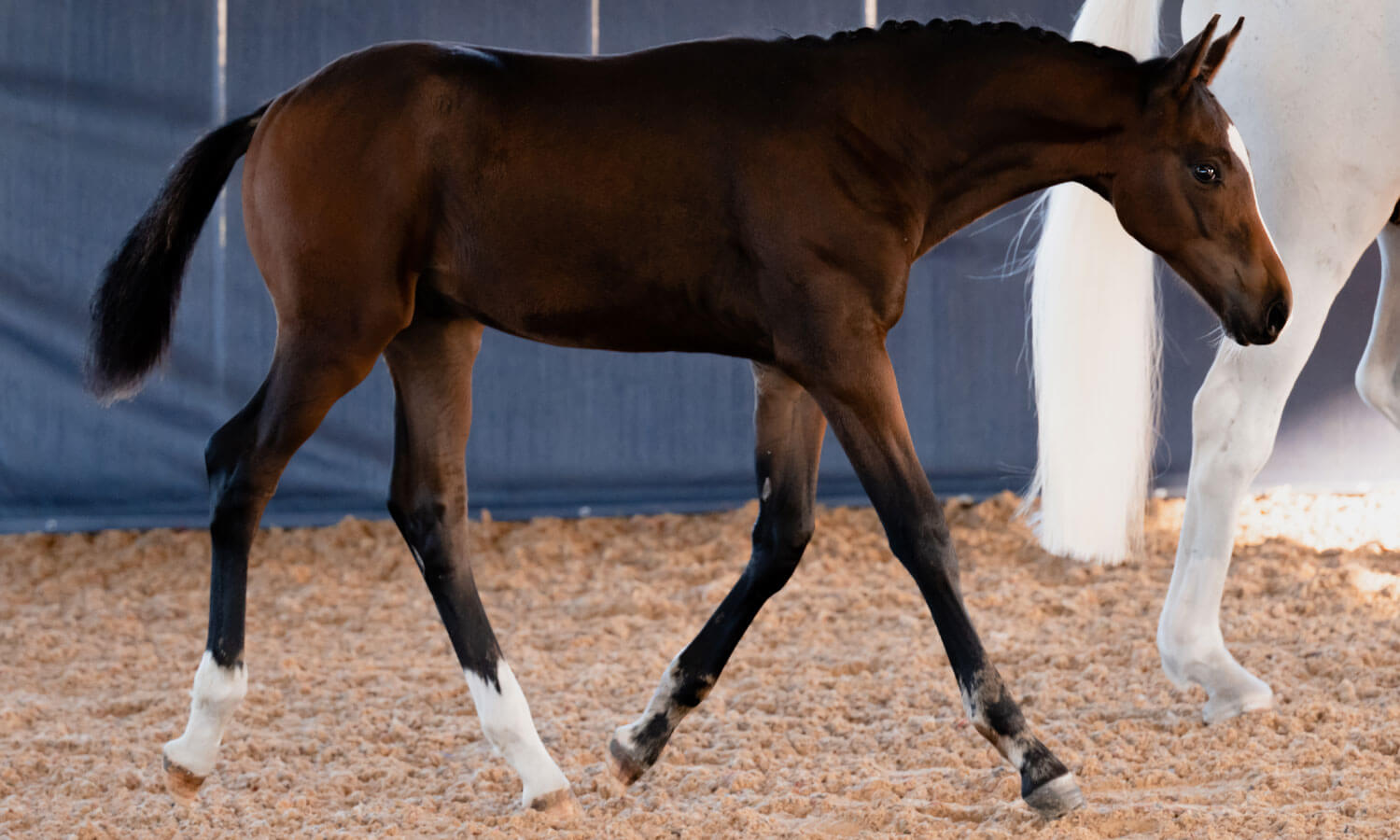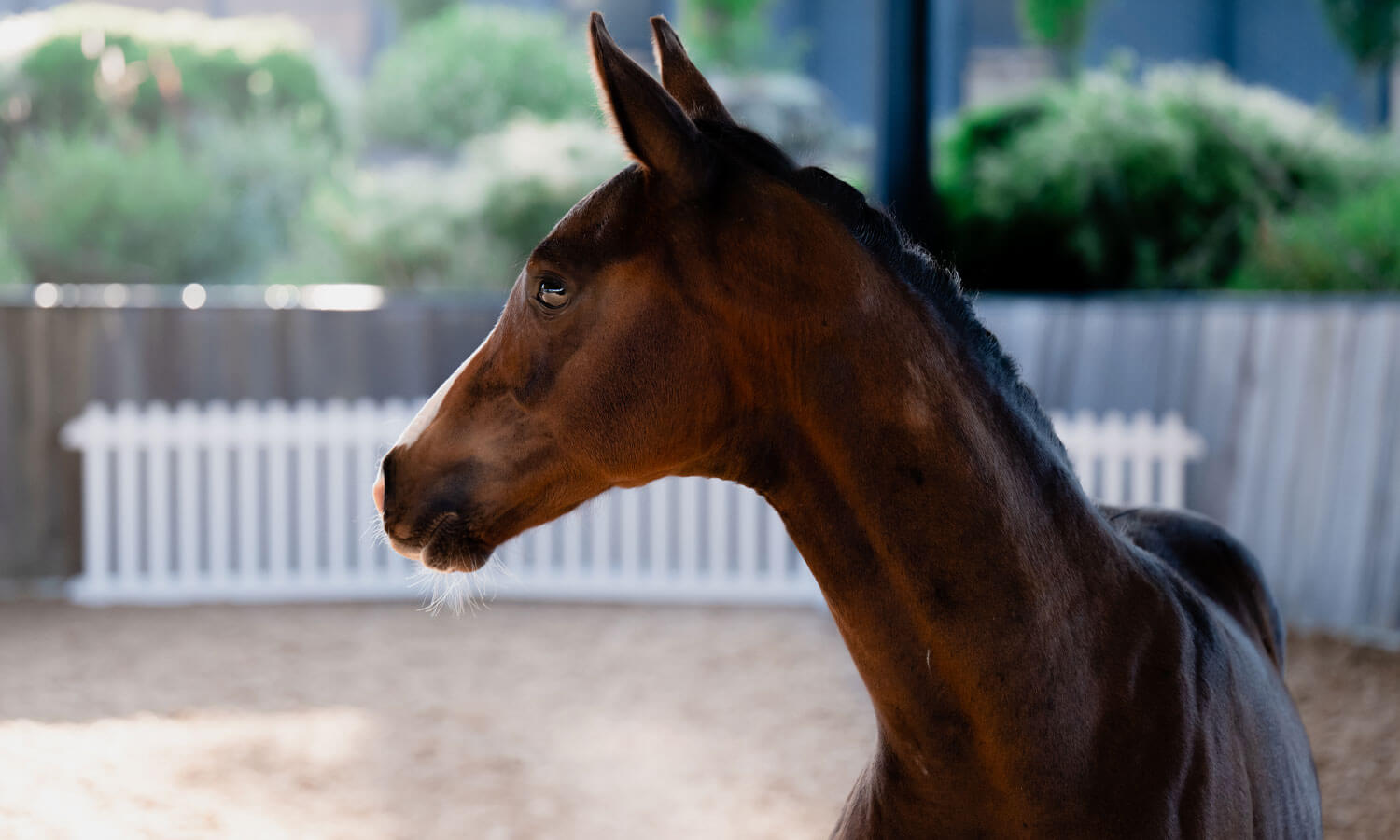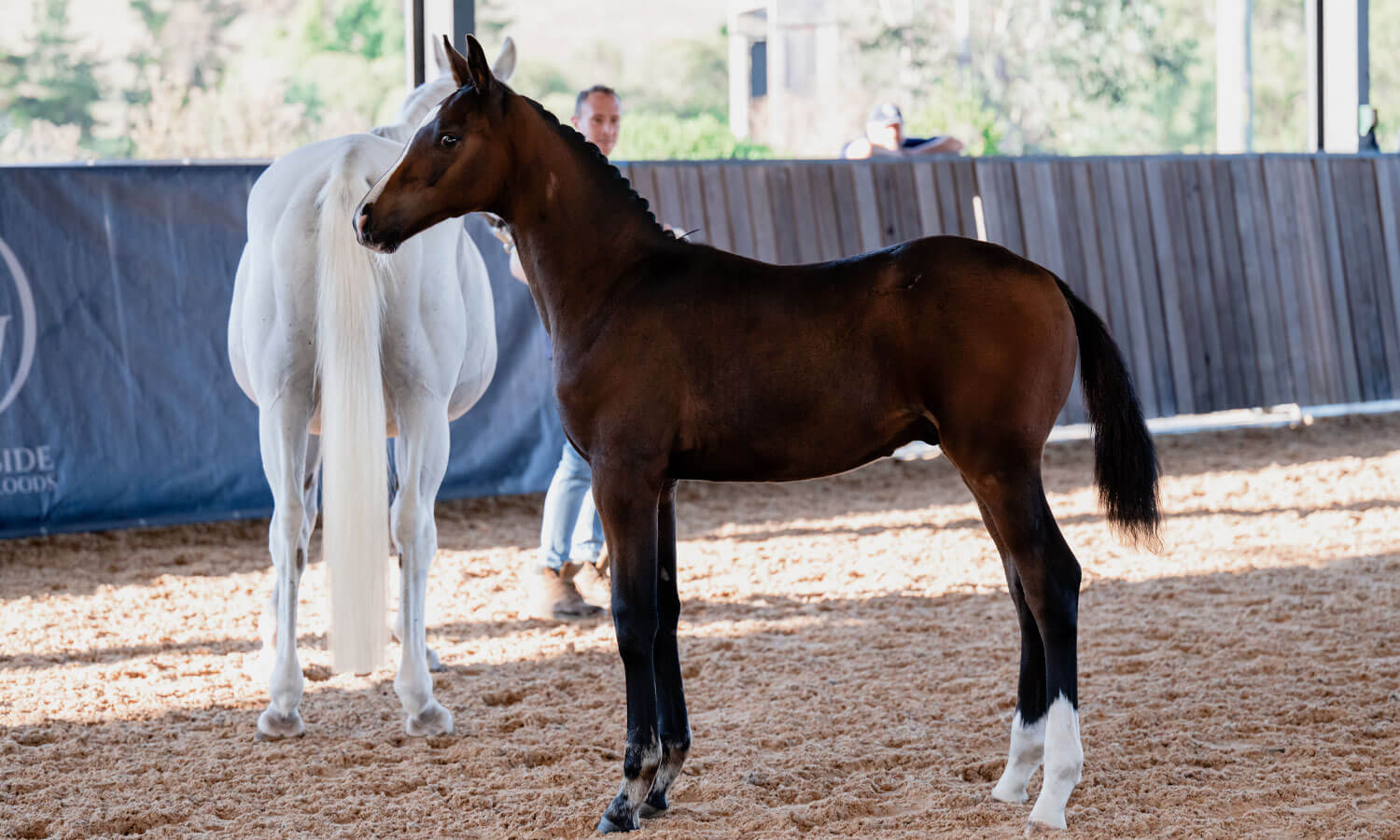 springside-warmbloods-yarra-valley-foals2021-Springside-franzisko-8
springside-warmbloods-yarra-valley-foals2021-Springside-franzisko-7
springside-warmbloods-yarra-valley-foals2021-Springside-franzisko-6
springside-warmbloods-yarra-valley-foals2021-Springside-franzisko-4
springside-warmbloods-yarra-valley-foals2021-Springside-franzisko-5
springside-warmbloods-yarra-valley-foals2021-Springside-franzisko-3
springside-warmbloods-yarra-valley-foals2021-Springside-franzisko-2
springside-warmbloods-yarra-valley-foals2021-Springside-franzisko-1
Bay colt, to mature approx 16.3hh
DOB: November, 2021
Sire: Franziskus (IFS)
Damsire: Londonderry
Super pretty uphill bay colt with 3 excellent paces and a super temparament, just like his dam and siblings. Scored 32.5 out of 40 on the 2022 Hanoverian Tour for a Gold Award.
Franziskus (Hanoverian)(IMP) - Franziskus took the occasion of the 20th NRW main 2010 in Münster-Handorf the audience "to swarm". The premium stallion Francis, began his career with the qualifying victory for the German Foal Championships. Brilliant pronounced type and important framework, class trichotomy of the body in much harmony and hervorzuhebender correctness, make him the Dressage for high performance. Francis is victorious in dressage tests of KL S ** and has 24 approved sons. The father Fidertanz began his distinguished career in 2004 with the victory at the NRW main in Handorf. 2005 ended Fidertanz his 30-day test in Neustadt / Dosse as champion with the highest marks and was on the National Championships with the test rider score of 9.5 Vice Champion. In 2006 he received the Ia main premium of dressage stallions at the 2006 Oldenburg licensing in Vechta. Meanwhile Fidertanz is funded up to advanced level. The mother brought Antara previously with De Niro the licensed and successful in advanced dressage stallion denial. As a mother, father renamed the former Federal Champion of German Dressage Horses, alabaster, and also in third and fourth generation are the internationally successful top sires Rubinstein I and foundation I each stallion of extraordinary importance. The dam line is based on the Irish thoroughbred mare Daffy Toban xx (v. Go Tobann xx-xx-Mustang Flamenco xx etc., Thoroughbred family 2). 2011 graduated Franzikus in Münster-Handorf his 30-day test with flying colors: For the trot, canter and rideability he received the grade of 9.00 in training. The test riders judged the rideability even with 9.50. The Dream Rating of 9.50 he received also for the character. Francis won in 2015 in the dressage competition KL S ** Inter I under Ingrid Klimke and has already 13 licensed sons.
Londongirl (Hanoverian)(IMP) - Londongirl (IMP) is an elegant and typey mare purchased from the Verden Mare and Foal Auction and imported to Australia in 2007. She is a consistent producer of lovely dressage horses producing the ACE champion foal in 2016 for Highlands Valley Warmbloods and for Springside Warmbloods a Silver Hannoverian colt to Stedinger in 2020 and a Gold Hannoverian assessed colt to Franziskus (IFS) in 2021.